Pure-le Natural Stevia Concentrated Liquid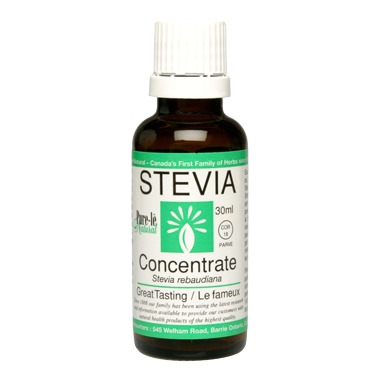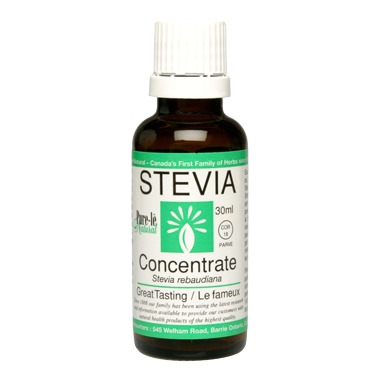 Pure-le Natural Stevia Concentrated Liquid
Pure-le Natural Stevia Concentrate Liquid is ideal for use in any liquid you would like to sweeten. It is heat stable, enabling it to be used in drinks, both hot (coffee and tea) and cold (energy drinks, smoothies, lemonade) as well as in cooking (sauces and soups) and in frozen items (daiquiris, ice cream, milk shakes).

1/8 tsp. of Stevia Concentrated Liquid is equal to 1 teaspoon of sugar

What is stevia? A shrub native to Paraguay, used for over 1500 years by the native Guarani Indians. It is an herb with an abundance of positive effects; the whole leaf contains numerous phytonutrients and trace minerals and is much sweeter than sugar without the negative health effects. It is ideal for those who are hypoglycemic, diabetic, or naturally health conscious.



Kaitlin:
more than a year ago
I love this natural sweetener! The liquid form is very easy and accurate to use for baking, and the taste is very yummy. I use it when I am baking my coconut oil brownies! Great alternative to other sweeteners like aspartame in my coffee too. Great product for a great price!
Page
1