Quantum Lip Clear Lysine+ Ointment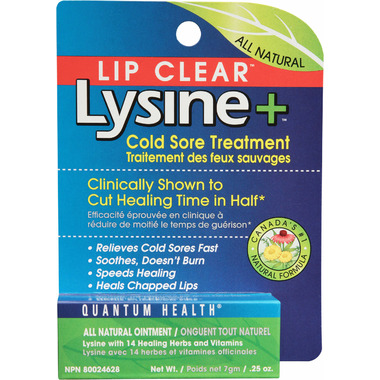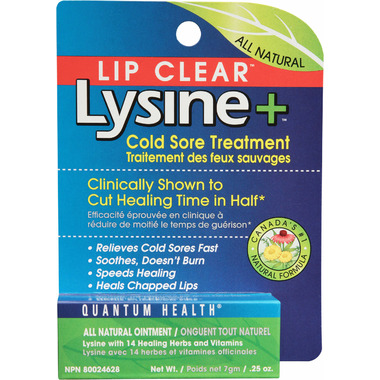 Quantum Lip Clear Lysine+ Ointment
Don't let the pain and embarrassment of lingering cold sores stop you from living your life. Lip Clear Lysine+ Ointment has been shown to reduce the healing time of cold sores by half.

Features:

Relieves cold sores fast

Soothes, doesn't burn

Speeds healing

Heals chapped lips

Lysine with 14 healing herbs and vitamins


Denise:
more than a year ago
I bought this product in California at a pharmacy where Abreva was not available. I was at the first "twinges" of feeling a cold sore coming on. I used it immediately and often and my cold sore never really developed! And being in the hot California sun for a week no more appeared. The menthol formula was very soothing. I've ordered extra to keep on hand and also for stocking stuffers for my son who also suffers from cold sores.
Rebekah:
more than a year ago
The only cold sore treatment I have tried that actually works quickly. I have tried other brands before and they just speed up the infection (bringing on the cold sore full force) but this product makes my cold sore disappear in a day or two or not happen at all if you feel one coming on. Definitely relieves the pain and swelling too.
1