Que Pasa Carnival Tortilla Chips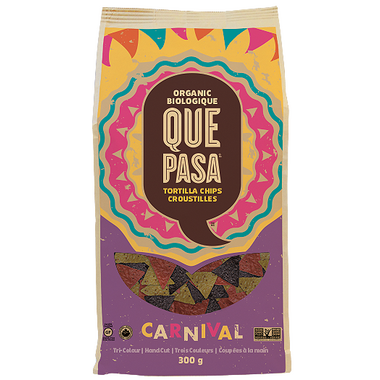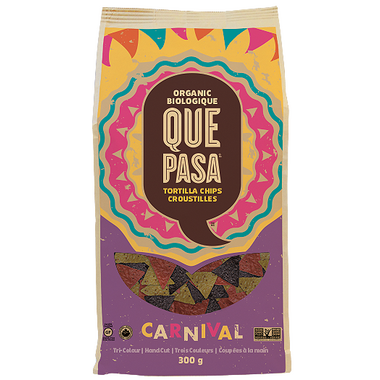 Que Pasa Carnival Tortilla Chips
These traditionally made, tri colour tortilla chips are designed to take a deep dive into guac or be turned into a rockin' plate of nachos.

Features:
A deliciously crunchy and colorful trio
Volcanic stone ground corn
Real, simple ingredients
Ingredients: Volcanic stone ground corn*, canola* and/or sunflower* oil, red beet powder* (red beet juice concentrate*, maltodextrin*), sea salt, calcium hydroxide (hydrated lime). *Organic.