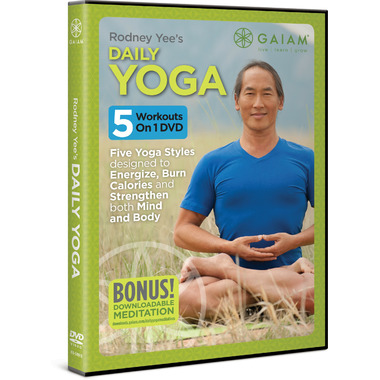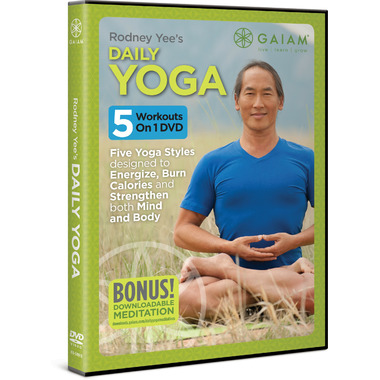 - We're sorry, this product is no longer available!
- Shop for other products in: Fitness DVDs

Live a healthier life. Energize body and mind with Rodney Yee and Colleen Saidman's easy to follow yoga practices, developed specifically to take you through your week, enhancing your life along the way. Each daily yoga practice is distinct, and specifically sequenced to bring strength, energy and balance into your life.
Day 1: Build the Foundation (lynegar) Focusing on body alignment and form, this practice serves as the building block and foundation for the rest of the week. 25 minutes. Day 2: Energize (Vinyasa) This practice uses fluid movement to burn calories, increasing stamina and endurance to leave you energized throughout the week. 20 minutes. Day 3: Strengthen the Core: Designed to get you through the mid-week hump by focusing on strength and movement, using your body's core to get centered both physically and mentally. 18 minutes. Day 4: Clean it Out (Ashtanga) This practice help detox the body, resulting in the feeling of lightness and clarity. The perfect crescendo as you near the week's end. 25 minutes. Day 5: Calm Down (Restorative) Leave the week's stress behind. This practice relaxes the body and cleans the mind, allowing you to recharge for the week ahead. 15 minutes. Bonus Downloadable: Rodney's Reflections. A 10-minute meditation to keep you focused and inspired through the week.
103 minutes
1 discs.