Salba Whole Seed Chia Boost Single Servings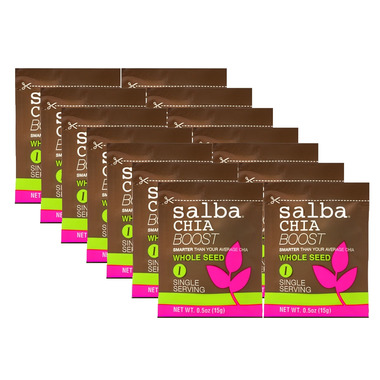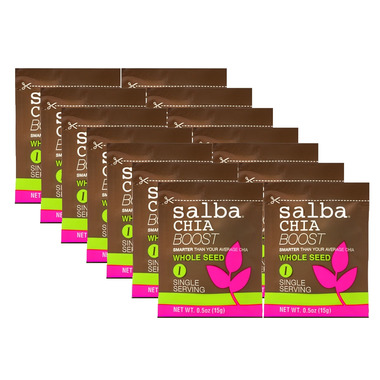 Salba Whole Seed Chia Boost Single Servings
Salba Smart's Whole Seed Boosts can be sprinkled onto or into just about any meal or added to classic cooking and baking recipes for a nutritional boost for the whole family.
Individual servings of Salba Chia Whole Seed make getting a daily boost as easy as sprinkling a packet over lunch, a smoothie or afternoon snack. Fits easily into a purse, briefcase, or backpack for on-the-go nutrition.
This box contains 14 x 15 g single serving packets.
Features:
Incredibly nutrient dense
6x more calcium than whole milk
3x more iron than spinach
15x more magnesium than broccoli
Vegan
All-natural
No trans fat
Gluten free
Very low carbohydrates
Raw, Whole food
High in fiber
High in Omega-3 (ALA)
Non-GMO Project Verified
Ingredients:
Salba Chia Seed.