SBT Seabuckthorn Berry Essence Soothing Salve
Psoriasis & Reactive skin
110 g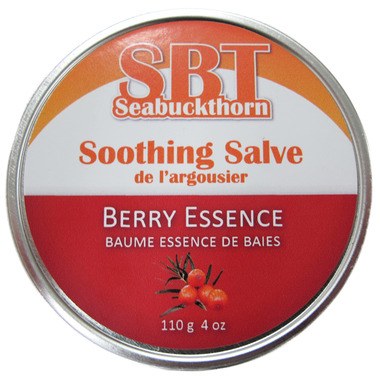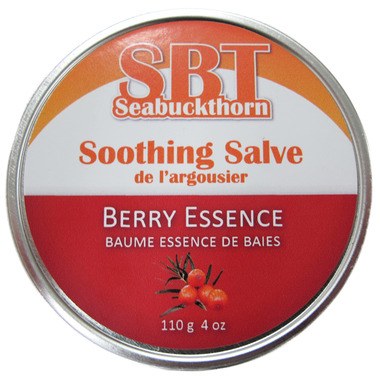 SBT Seabuckthorn Berry Essence Soothing Salve
Psoriasis & Reactive skin
110 g
The SBT Seabuckthorn Berry Essence Soothing Salve is a deep penetrating multipurpose salve that soothes and treats a myriad of skin conditions including psoriasis. This salve helps to reduce painful itching, inflammation, and irritation while healing deep cracks, dry skin, and scaling. Each oil was carefully selected for its natural healing activity in the treatment of inflammatory and reactive skin.

Features:
Deep penetrating moisturizer for dry skin and psoriasis
Provides a barrier to retain skin's natural moisture
Protects against environmental damage due to fluctuations in humidity, weather and overexposure to UV rays
Perfect moisturizer for itchy dry, sensitive skin
Diminishes redness
Directions: For normal to dry skin and those with psoriasis. Apply liberally to clean skin.
Ingredients: Coconut Oil, Candelilla Wax, Cocoa Butter, Organic SBT Seabuckthorn Seed Oil, Organic SBT Seabuckthorn Fruit Oil, Meadowfoam Oil
Made in Canada, Gluten Free, Soy Free, Natural, Vegan, Nut Free, Sugar Free