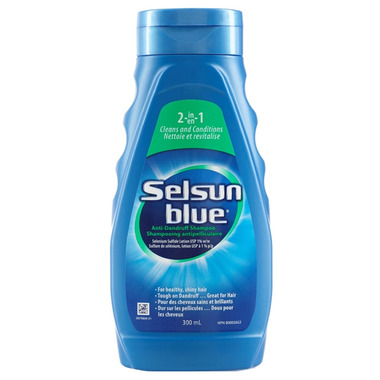 Description
SELSUN BLUE shampoo is specially formulated to control the scaling, flaking and itching of the scalp associated with dandruff and seborrheic dermatitis. SELSUN BLUE powers away dandruff and leaves hair shiny and healthy so you can look your best.
This is the 2-in-1 Treatment. A shampoo and conditioner in one with a patented conditioning system.
Read & follow directions. SELSUN BLUE should be used at least two times a week for optimal results.
Shipping & Returns