Sequence Health Ageless System Cognitive Health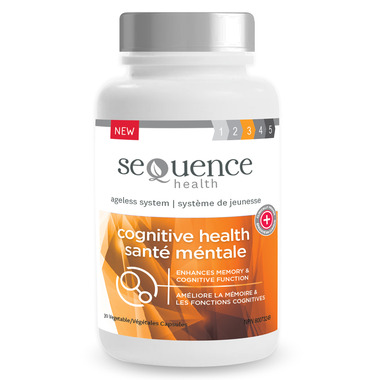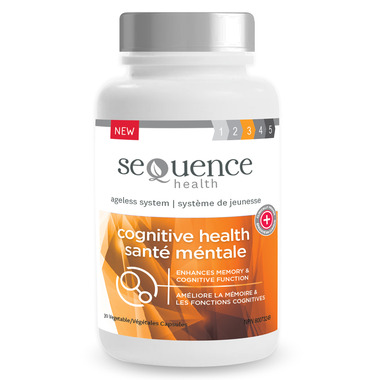 Sequence Health Ageless System Cognitive Health
Innovative, clinically proven nutrients that enhance cognitive function & memory.

IMPROVE: Pterostilbene; ENHANCE: Ginkgo Biloba; NOURISH: Ferulic Acid & Green Tea Extract; SUPPORT: Omega-3s; PROTECT: Chlorella, Acai, Blueberry & Cocoa

Directions:
Recommended Use: Helps to enhance cognitive function and memory in adults. Source of antioxidants. Recommended Dose: Adults: Swallow 1 capsule once daily

Ingredients:
Medicinal Ingredients per capsule: Fish oil(from whole Clupeidae and Engraulidae)(Standardized to contain 9% EPA and 6% DHA) 200 mg; Pterostilbene (4'-Hydroxy-3,5-dimethoxystilbene) 100 mg; Ginkgo biloba leaf 50:1 extract 80 mg (Standardized to contain 50% epigallocatechin3-gallate, 80% catechins) (80:1 extract equivalent to 4000 mg of dried leaf)
Ferulic Acid (3-O-Methlcaffeic acid, from Non-GMO rice bran) 44 mg; Green tea leaf extract (Camellia sinensis) 50 mg; Organic Chlorella (Chlorella vulgaris) whole broken cell 25 mg; Acai fruit (Euterpe oleracea) 4 mg; Blueberry (Vaccinium angustifolium) 4 mg; Cocoa seed 4:1 extract (Theobroma cacao) (Equivalent to 16 mg of seed) 4 mg. Non-Medicinal Ingredients: Silicon dioxide, magnesium stearate, microcrystalline cellulose.


Does NOT contain gluten, wheat, dairy or corn.