Simple Steps To Natural, Delicious Cooking with Michel Nisch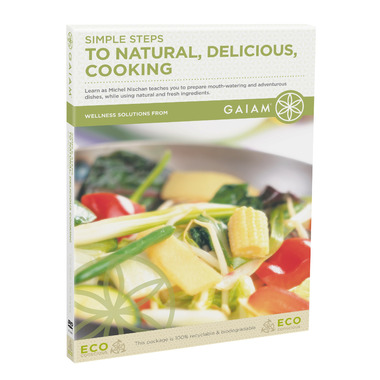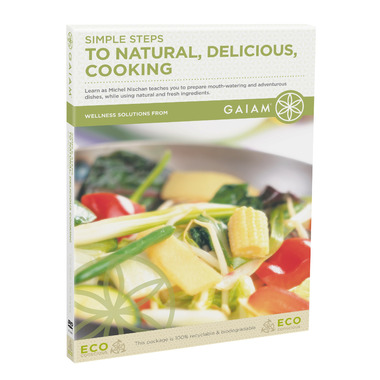 Simple Steps To Natural, Delicious Cooking with Michel Nisch
- We're sorry, this product is no longer available!
- Shop for other products in: Fitness DVDs

Healthy cooking doesn't have to be boring! Following the principle that healthy eating and a healthy planet are interconnected, natural chef Michel Nischan demonstrates easy-to-follow techniques using fresh, widely available ingredients. Create innovative, healthy meals your whole family will enjoy, such as two-pan frittata, miso salmon and chatham cod.

DVD features: Cooking with Michel, Michel's pure & simple recipes, Michel Nischan's biography, Gaiam's eco-conscious packaging that is 100% recyclable and biodegradable.
As the son of Southern farmers, Michel Nischan fully understands the connection between the health of the land and our personal well-being. A renowned chef and best-selling cookbook author Michel shares his passion and culinary genius in his books and in national publications including Oprah Winfrey's O Magazine, Health, Bon AppZtit and People. He has been a frequent guest on many of The Food Network's most popular programs and featured on CBS, MSNBC and PBS. He is also Chef-Owner of The Dressing Room - Newman's Own¨, A Homegrown Restaurant, a partnership with Paul Newman Gaiam is one of the first companies to pioneer the use of earth-friendly packaging for DVDs. Your DVD will arrive in an eco-respecting cover made from 100% post-consumer recycled paper that's fully recyclable and completely biodegradable. Printed with soy-based ink and natural dyes, our innovative DVD packaging is lightweight, tough and resilient, too.