Sunbutter Original Sunflower Seed Spread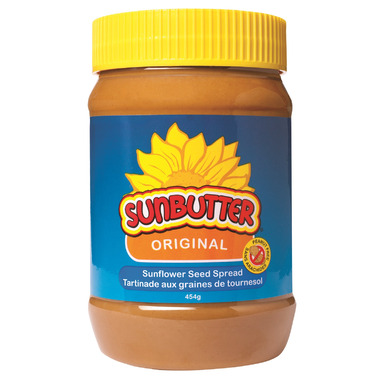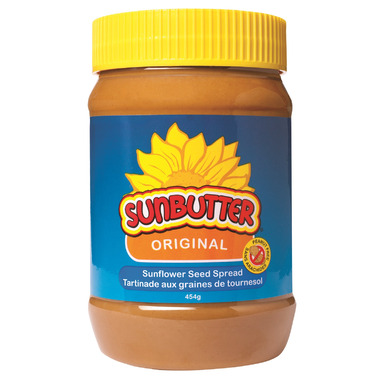 Sunbutter Original Sunflower Seed Spread
Sunbutter Original Sunflower Seed Spread is a great tasting peanut free sunflower seed spread! Now you have a choice when you want to serve peanut butter on a sandwich or in a recipe. You can choose great tasting Original SunButter® made from sunflower seed with no hydrogenated oil and 0% trans fatty acid. Kids love the taste and you don't have to worry about adverse peanut reactions.
Not only is Original SunButter® great tasting, it's healthy for you and has 20% less sodium than peanut butter! It's packed with nutrition, including a full 27% of the adult requirement for vitamin E, 8% of iron and double the fiber of peanut butter with the same level of protein, making SunButter® a great food for an active, healthy lifestyle.


Features:

No trans fats or hydrogenated oils

One-third less saturated fats (compared to peanut butter)
High in Vitamin E
200 Calories per 2 TBSP
Gluten Free

Ingredients:
Sunflower Seed, Sugar, Dehydrated Cane Juice, Salt, Natural Mixed Tocopherols to preserve freshness. Fresh Roasted Organic Sunflower Kernel.
ALLERGEN STATEMENT: SunButter® is produced in a peanut and tree nut free facility. It is also dairy, egg and gluten free! SunButter® is processed in a facility that also processes soybeans.