Swiss Natural Sources 5-HTP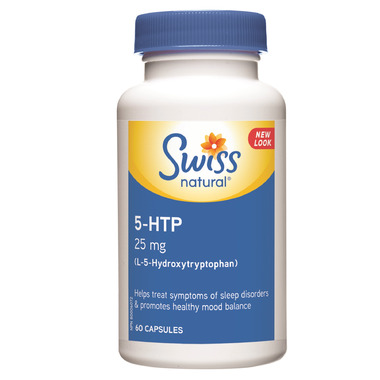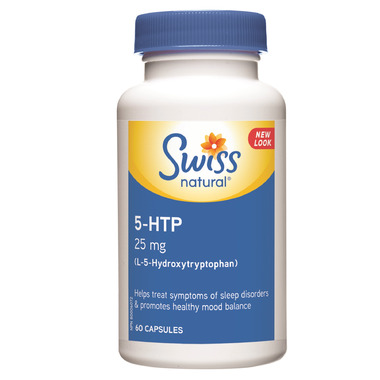 Swiss Natural Sources 5-HTP
Helps treat symptoms of sleep disorders and promotes healthy mood balance.

No artificial flavours or colours. No preservatives, sweeteners, dairy, corn, soy, gluten, wheat or yeast.

Consult healthcare practitioner if sleeplessness persists continuously for more than 3 weeks (chronic insomnia) or prior to use if you are taking carbidopa or drugs/supplements with serotonergic activity. These may include, but are not limited to, L-tryptophan, S-adenosylmethionine (SAMe), St. John's Wort, antidepressants, pain killers, over the counter cough and cold medication containing dextromethorphan, anti-nausea medication and anti-migraine medication. Discontinue use and consult a healthcare practitioner if you show signs of weakness, oral ulcers, or abdominal pain accompanied by severe muscle pain or if you experience skin changes. Exercise caution if operating heavy machinery, driving a motor vehicle or are involved in activities requiring mental alertness. Some people may experience drowsiness or gastrointestinal disturbances such as diarrhea, nausea, vomiting and abdominal pain. Do not use if pregnant/breast feeding or if you have scleroderma.
Dosage: 25 mg



Anne:
more than a year ago
I'm a troubled sleeper and I hoped that this would work on me... but it didn't. It did, however, uplift my mood greatly during the day so 5 stars! I lack energy during the days and it's hard to lack so much energy when you're a student trying to study all the time, but this definitely did great it energizing me and giving me that extra mood uplift to keep me going!
Page
1