Tera's Whey Organic Plain Whey Protein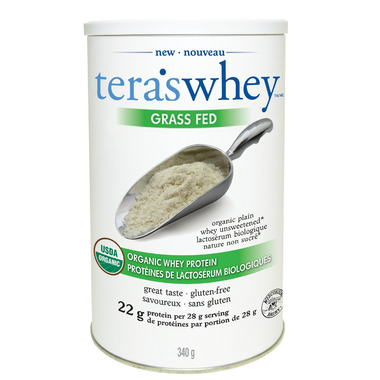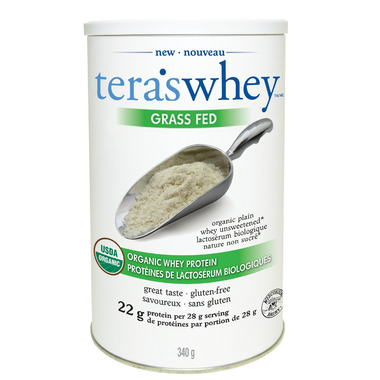 Tera's Whey Organic Plain Whey Protein
Tera's Whey is a fresh USDA certified organic whey protein powder concentrate from ethically treated cow milk sources. Paired with premium ingredients including antioxidant super fruits and low glycemic organic stevia, Tera's Whey delivers a taste unlike any other.
All of Tera's Whey protein supplements are gluten free and offer an alternative to conventional products for people who are concerned about chemicals in their environment and bodies.
Tera's Whey Organic Plain Whey Protein is plain and simple -- a blank canvas. It's unflavoured, unsweetened plain whey just waiting for you to add your favourite fruit, yogurts and juices. Organic, simple, perfect.

Features:
Certified organic by MOSA
Gluten Free, rBGH Free
Non-GMO
At least 22 grams of protein per serving
Low in carbohydrates from real ingredients
All of Tera's Whey ingredients are sourced from sustainable family dairy farms and stewards of endangered ecosystems around the world.

Directions:
Add one serving of Tera's Whey to 6-8 fl. oz of water, milk or your favourite juice. Shake in your water bottle or mix in a blender.
Ingredients:
Organic dairy whey protein concentrate, organic sunflower lecithin.
Contains Milk.
Packaged in a plant that handles, stores and processes milk, egg, soy and wheat.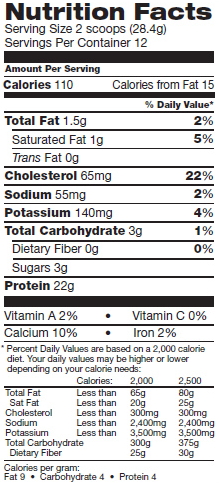 Tara:
more than a year ago
This product is amazing! I had been looking for a protein powder that didn't contain any artificial sweeteners, particularly aspartame, and I found Tera's Whey unsweetened protein powder. Since it is unsweetened it allows you to use it on or in virtually anything without needing to mask any additional flavours. I use it for my daily breakfast smoothies and it's awesome! The amount of protein per serving must be "just right," because I can pass lunch time and not feel hungry, as it keeps me satisfied. I highly recommend this product. And as far as I know, well.ca is the only place it can be purchased in Canada. Thanks well.ca!
Page
1