The Honest Company Diapers Size 2
Painted Feathers
40 Diapers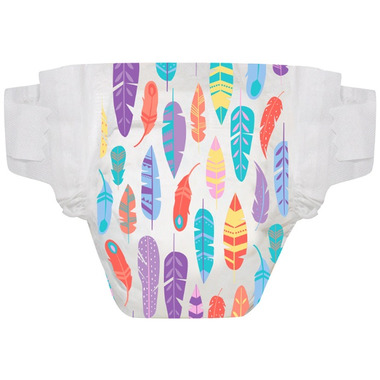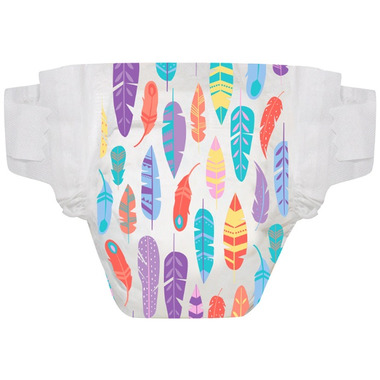 The Honest Company Diapers Size 2
Painted Feathers
40 Diapers
The Honest Company Honest Diapers are made with naturally derived, plant-based and sustainable materials.
Exciting print and packaging refresh! Introducing more prints in a pack that has a new look and feel. Super-absorbent with soft, gentle materials made without chlorine processing and additives (like fragrances, lotions, and latex) – gentle on baby's bottom! Made with a plant-based inner and outer layer, Honest Diapers are premium diapers are available in adorable classic options.
Features:
Eco-friendly baby diapers

Plant-based (PLA) inner and outer layers, plus an absorbent core with fluff pulp harvested from certified sustainably managed forests

Naturally derived odor inhibitors formulated from citrus and chlorophyll
Bio-based, gluten free wheat/corn blend in super absorbent core
No fragrances, lotions, or latex
Comfy-stretch side panels and soft with refastenable tabs
Securely fitting moisture barrier cuffs help prevent leakage and blowouts
Gentle, safe, and non-irritating for sensitive skin
Sizing:

Up to 10 lbs - Size N
8-14 lbs - Size 1
12-18 lbs - Size 2
16-28 lbs - Size 3
22-37 lbs - Size 4
27+ lbs - Size 5
Materials: Totally Chlorine-Free (TCF) Wood Pulp (From Sustainably Managed Forests, No Optical Brighteners), Absorbent Bio-Core (Wheat/Corn Polymer Blended With Sodium Polyacrylate), Plant-Based PLA (Inner & Outer Layer), Safe Adhesives (In Seams & Joints), Polymer Spandex & Polypropylene (In Leg/Waist System), Ink (Made Without Lead & Heavy Metals In Printed Backsheet), Citrus Extract & Liquid Chlorophyll (Natural Acting Odor Blockers In Bio-Core)
Don't forget to pick up Honest Wipes and Soothing Bottom Wash!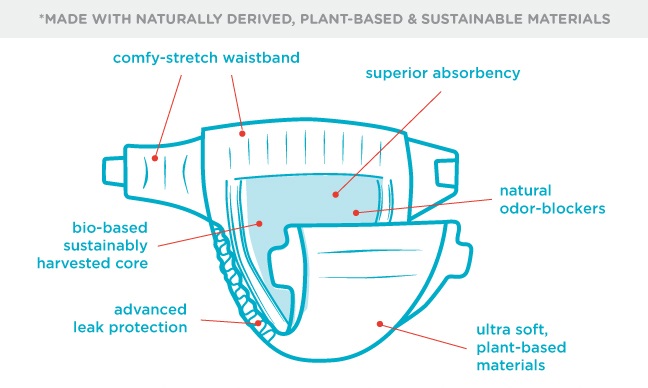 Katie:
a few months ago
We bought these diapers to use if there aren't any clean cloth ones in the house. We appreciate that their ingredients are safer than the big brand diapers, though I do not trust them to hold a poop in. We had a huge blow-out with these diapers (baby went immediately to the bath. It was literally from her ankles up to the back of her neck!). Whenever I have to use one of these, I keep my fingers crossed for no poops. They also didn't hold up overnight - was leaking by morning on our 4-month old.
Cindy:
a few months ago
I just love the Honest diapers. I alternate cloth diapering with those and are not giving my baby diaper rash unlike other big brand names. They look adorable and feel great and feel confident they are not loaded with chemicals. I did have a few blowouts but nothing to put me off the brand. I will keep buying.
Page
1