True Citrus True Lime Crystallized Lime Substitute Packets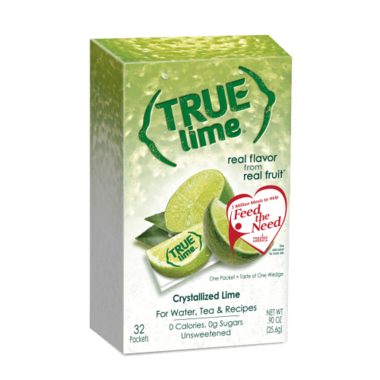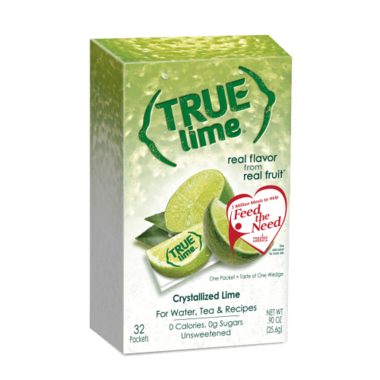 True Citrus True Lime Crystallized Lime Substitute Packets
True Lime is made from the juice and oils of fresh Limes! True Lime behaves almost identically to fresh lime juice when used in water, drinks and recipes. Instead of squeezing and storing messy citrus fruits, simply tear open a pack of True Lime!
Features:
Gluten Free
Kosher
Vegan
Non-GMO
Ingredients:
Crystallized Lime [citric acid, lime oil, lime juice].




Madeline:
a few months ago
True Citrus has changed my water game forever. They are the only brand I've found that creates crystallized lemon, which tastes almost better than an original slice of citrus. I put one of these packets in a big glass of water that I drink in the morning. I'll even add it to a salad dressing or in a mixed drink, or any recipe that calls for citrus. I first discovered the brand at a tea and coffee station at a Marriott hotel in Savannah, GA, so happy you carry it!!
Page
1