The Veer All-Terrain Weather Cover will allow you to keep your passengers warm and dry in rain, snow and wind. Three in one design utilizes your Retractable Canopy(ies) to give 1 or 2 passengers and/or Rear Basket coverage.
Includes:
Weather Cover that fits over one Retractable Canopy (Veer Retractable Canopy sold separately) with Zip-In Clear Insert
Second Zip-In Insert tailored for two retractable Canopies (canopies sold separately)
Weather Cover for Foldable Storage Basket
Lightweight Storage Pouch that connects to rear accessory ports

The Weather Cover is built with every detail in mind to ensure happy and dry cruising. Ultra-premium clear plastic panels maximize views, multiple vents allow for airflow, weatherproof zipper allows for easy passenger access.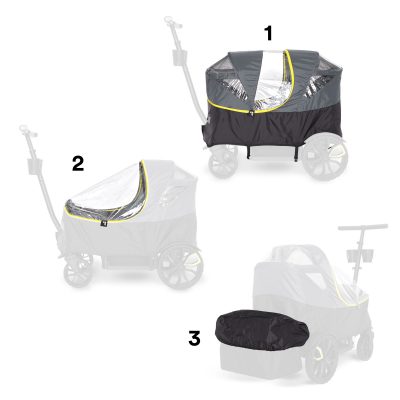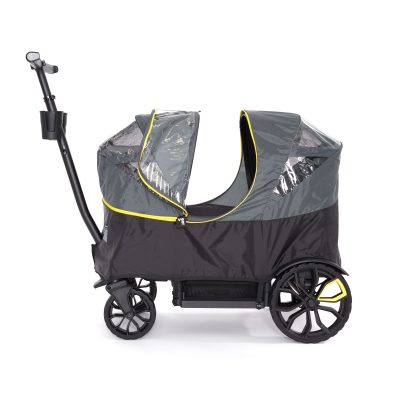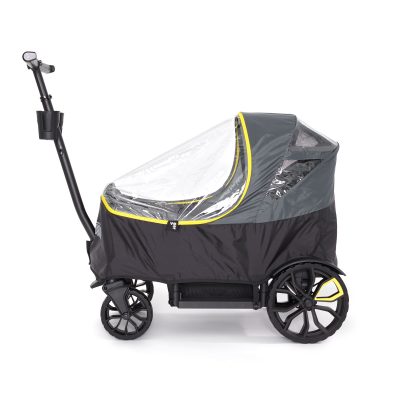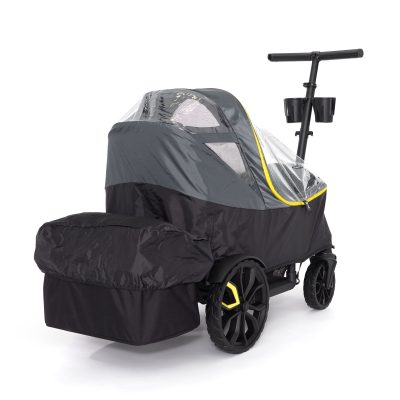 Similar Stroller Accessories