Webber Naturals Calcium Carbonate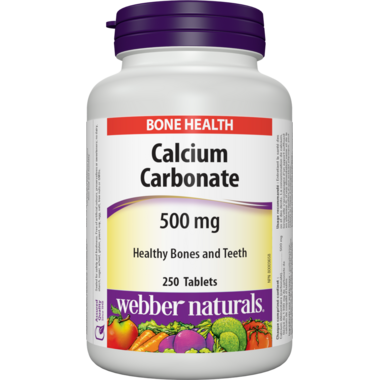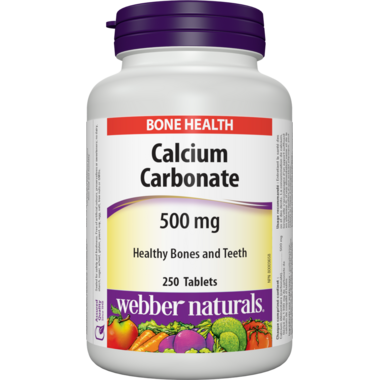 Webber Naturals Calcium Carbonate
Webber Naturals Calcium Carbonate is traditionally used for preventing or treating osteoporosis and prenatal nutrition during pregnancy, as well as high blood pressure in salt-sensitive cases and pregnancy induced high blood pressure. Webber Naturals Calcium Carbonate offers a supplement to help provide healthier bones and teeth.

Ingredients:
Medicinal: Elimental Clalcium

Non Medicinal: Maltodextrin, cellulose, coating (hydroxypropyl methylcellulose, titanium dioxide, mineral oil, triethyl citrate, polysorbate 80, carnauba wax), stearic acid, vegetable grade magnesium stearate (lubricant), crospovidone.

Recommended Dosage (adults): 3 tablets daily, a few hours before or after taking other medications, or as directed by a physician. Keep out of reach of children.