Webber Naturals L-Lysine 1000 mg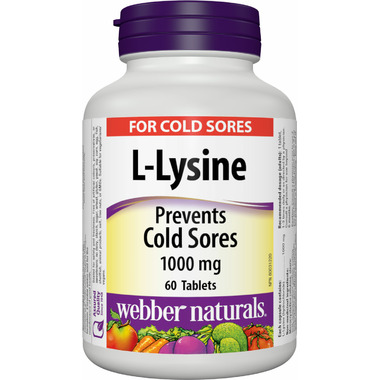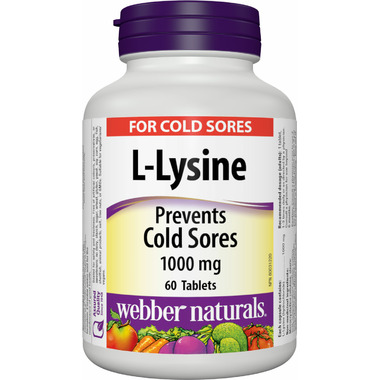 Webber Naturals L-Lysine 1000 mg
L-Lysine 1000 mg from Webber Naturals can be used to reduce the recurrence of cold sores by inhibiting the herpes simplex virus (HSV). Lysine is an essential amino acid needed for the maintenance of good health. It also helps in the formation of collagen to support hair, skin, nails, and bones.
Features:
Provides a convenient dose of 1000 mg of lysine per tablet
Reduces the recurrence of herpes simplex virus
Prevents cold sores
Helps in collagen formation
Suitable for vegetarians and vegans
Recommended Dosage:
Adults take 1 tablet 1–3 times daily or as directed by a physician. Consult a physician for use beyond 6 months.
In
gredients:
Each tablet contains: L-Lysine (hydrochloride) 1000 mg

Caution:
Consult a physician prior to use if you are following a low protein diet or if you are pregnant or breastfeeding. Keep out of reach of children.
Sealed for safety and freshness. Free of artificial colours, preservatives, or sweeteners; no dairy, starch, sugar, wheat, gluten, yeast, soy, corn, egg, fish, shellfish, animal products, salt, tree nuts, or GMOs. Suitable for vegetarians/vegans. Canadian brand.