Zhena's Gypsy Tea Italian Chamomile
Caffeine Free
22 tea bags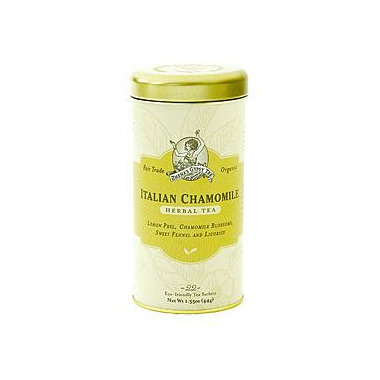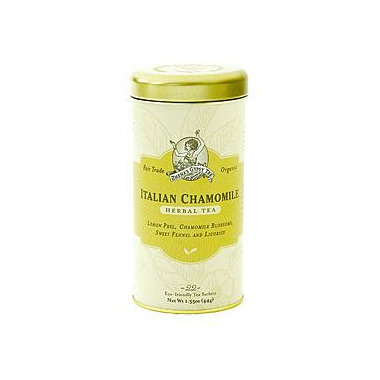 Zhena's Gypsy Tea Italian Chamomile
Caffeine Free
22 tea bags
Embossed recyclable air tight tin containing 22 sachets of certified 100% fair trade and organic tea.

A Serene and Soothing Sip
A harmonious blend of select golden colored Chamomile blossoms, rose petals and hibiscus flowers is balanced with serene, soothing notes of fennel, lemon myrtle and orange peel with a floral bouquet that scents the steam. Chamomile is noted for its naturally calming energy and its ability to relax both body and mind. One of our most popular signature caffeine-free blends.

Ingredients:
Fair Trade, Egyptian Chamomile, organic fennel, organic hibiscus, organic lemon peel, organic orange peel, organic licorice root, organic rose petals, lemon myrtle, lemon grass, natural vanilla flavor, natural citrus flavor.