NEW! Well.ca Boxes
Get more of what you want with curated boxed bundles of some of our favourite products!
Send the perfect gift or treat yourself!
For growing families
For lovers of all things beauty & skincare
For corporate gifting
And for just about anybody else (including you!)

1
Pick a box
Baby, Mama, Beauty, Go Green Beauty, Healthy(er) On-the-Go Snacks, Holiday Treats
2
Treat yourself or buy as a gift!
If you're sending as a gift, be sure to enter the recipient's shipping address at checkout. At this time, we can only accommodate one shipping address per order, so you'll need to checkout multiple times if you'd like to send boxes to multiple recipients.
3
Get ready – your specially wrapped box is on its way!
Whether it's for you or a loved one, your box will be specially wrapped!
treat baby & pamper mama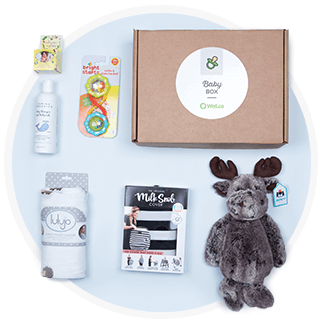 BIG Baby Box

Looking for more? We've got you covered with this bigger box of goodies for the tiniest members of your family.
Shop Now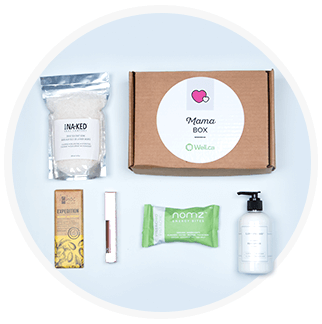 look & feel your best with our beauty boxes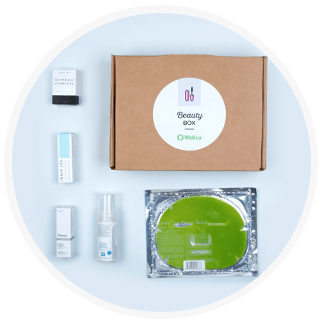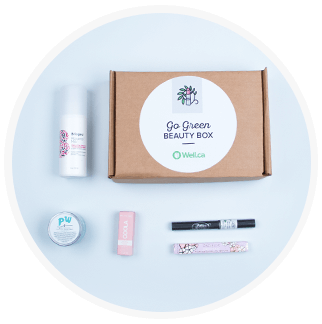 Go Green Beauty Box

If you're looking to make the change to green beauty but don't know where to start, we can help! Start with these 5 product swaps in your daily beauty routine and you'll be well on your way.
Want to know more? Check out our blog post on How to Switch to Green Beauty, or watch our video here!

eat well with our snack boxes