NEW! Well.ca Boxes
Get more of what you want with curated boxed bundles of some of our favourite products!
Send the perfect gift or treat yourself!
For growing families
For lovers of all things beauty & skincare
For corporate gifting
And for just about anybody else (including you!)

1
Pick a box
Baby, Mama, Beauty, Go Green Beauty, Healthy(er) On-the-Go Snacks, Resolutions
2
Treat yourself or buy as a gift!
If you're sending as a gift, be sure to enter the recipient's shipping address at checkout. At this time, we can only accommodate one shipping address per order, so you'll need to checkout multiple times if you'd like to send boxes to multiple recipients.
3
Get ready – your specially wrapped box is on its way!
Whether it's for you or a loved one, your box will be specially wrapped!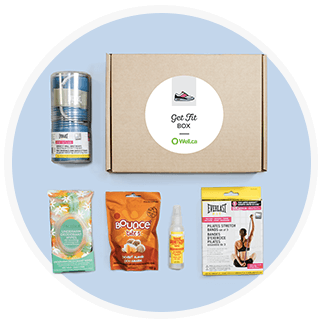 Get Fit Box

Specially curated by Maria "Mia Mazin" Nikolajev, Strength & Conditioning Coach & Weight-Loss Specialist

Get your fitness on anywhere (even on vacay)! Perfect for winter days when you don't want to leave the house. Basic essentials to get the job done, and help you maintain your summer body through winter!
Shop Now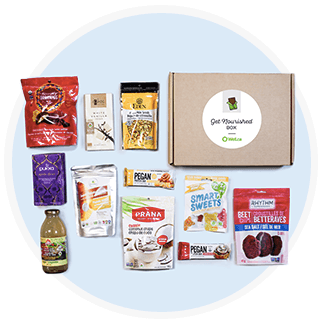 Get Nourished Box

Specially curated by Marni Wasserman, Real Food & Real Life Nutritionist, Chef, & Co-Host of The Ultimate Health Podcast

Can't decide on what to snack on that's healthy? This box has it all! You'll get variety of treats to satisfy all desires and cravings whether sweet, savoury or crunchy, while still keeping your blood sugar and waistline in check.
Shop Now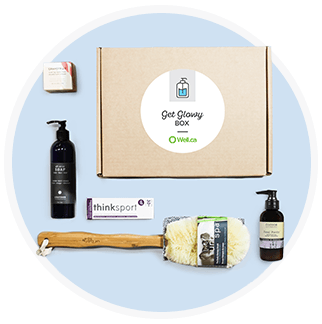 Get Glowy Box

Specially curated by Seanna Cohen, Certified Skin Care Therapist & Founder of Elodie Beauty

Have you heard? Healthy skin is in! This all natural skincare box is designed to help you kick-start daily habits that will keep you glowing from head to toe all year long.
Shop Now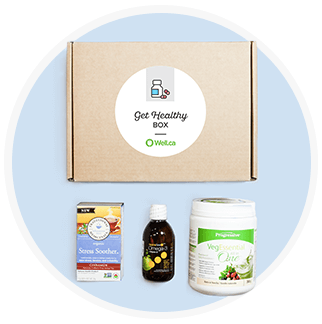 Get Healthy Box

Specially curated by Dr. Laura Belus, Naturopathic Doctor

Want to get started on a health routine but don't know where to start? This collection of my personal picks will help to naturally boost your energy, maintain a healthy weight and keep stress levels in check. Whether you're age 22 or 72, these essentials are a must!
Shop Now

treat baby & pamper mama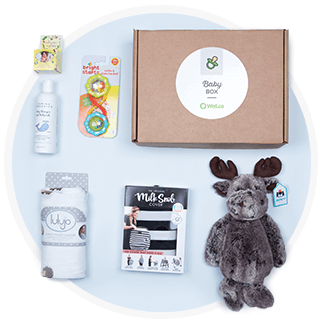 BIG Baby Box

Looking for more? We've got you covered with this bigger box of goodies for the tiniest members of your family.
Shop Now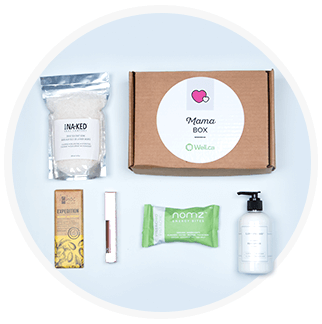 Mama Box

Mama needs some love too! Pamper her (or yourself) with these must-have items to make life just a bit easier for the hard-working mama.
Shop Now

look & feel your best with our beauty boxes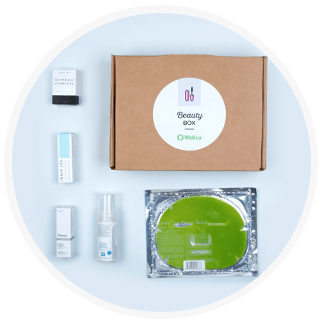 Beauty Box

We can't wait for you to try a selection of our favourite beauty buys - these essentials have taken over our bathrooms and beauty routines.
Shop Now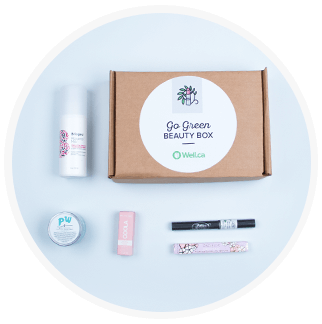 Go Green Beauty Box

If you're looking to make the change to green beauty but don't know where to start, we can help! Start with these 5 product swaps in your daily beauty routine and you'll be well on your way.
Want to know more? Check out our blog post on How to Switch to Green Beauty, or watch our video here!
Shop Now

eat well with our snack boxes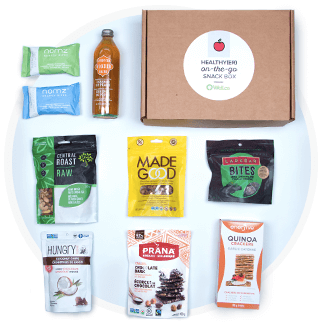 Healthy(er) On-The-Go Snack Box

Tired of the same old snacks? We've got you covered! Curb your cravings with this bundle of incredible on-the-go snacks! We can't promise you won't become addicted…but you'll be happy you did.
Shop Now