BEACON provides personalized therapy through your digital device that's always guided one-on-one by an accredited therapist, to improve your mental well-being.
Most benefits plans in Canada cover BEACON, in whole or in part, as a reimbursable expense.
A course of BEACON guided digital therapy includes:
Your personal assessment results reviewed by a therapist (to confirm BEACON suitability and tailor your care path).

A customized course of CBT including readings and activities selected for you (completed by most people in 6-10 weeks).

Up to 12 weeks of guidance from a BEACON therapist.

12 months access to your BEACON history and resources.
Find your resilience
Complete a personal assessment (usually takes 20-30 minutes), so your BEACON therapist can tailor your care.
Start My Assessment ›
Already started BEACON? Sign In
You will be redirected to a third party site.
BEACON Therapy Helps
BEACON is customized digital therapy. It's guided by a registered mental health professional, and is there for you anytime, anywhere you want it.
BEACON provides Cognitive Behavioral Therapy through your digital device (iCBT). It's a clinically-proven method that helps improve mood and anxiety. BEACON has been used by Canadians from coast to coast – see what they think in this video
Curious about how BEACON and CBT can help grow your resilience?
Learn more about CBT ›
You will be redirected to a third party site.
BEACON Works on Your Time
Guided by a registered mental health professional there's no need to worry about keeping face-to-face therapy appointments. With BEACON, everything is on your terms in a way that protects your data and privacy.
BEACON digital therapy assesses and provides care for a range of mental wellness issues including mild to moderate symptoms related to depression, anxiety, panic, insomnia, and PTSD.
Take a little time every day for BEACON – with a commitment to therapy and improving your life, your resiliency will grow.
Ready to explore BEACON in-depth?
Click here for answers to commonly asked questions ›
You will be redirected to a third party site.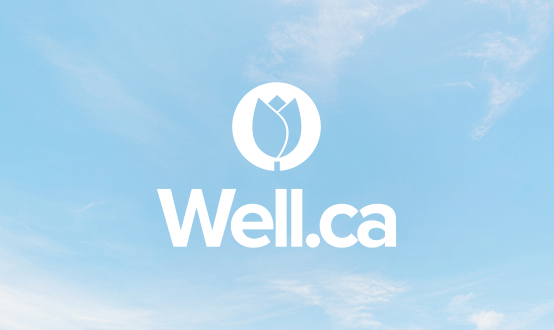 Well.ca Clients enjoy preferred pricing with BEACON*
*Preferred pricing will only be granted to clients who click through the "Start My Assessment" link on this page. If clicking through elsewhere, enter code WT2BnE for preferred pricing.*
· $49* for therapist review of your assessment results
· $169 unlocks your first 2 weeks of access to therapy
· $169 unlocks the next 2 weeks of therapy
· $169 unlocks the remainder of therapy (to a maximum of 12 weeks); also includes 12 months access (from therapy start date) to your BEACON history and resources
Total: $556
*This cost is non-refundable. If it is deemed by a therapist that BEACON is not suitable for your needs, the cost may still be claimed under your benefits plan.
Questions? Contact us