Abundance Naturally Ultra Chromatone Plus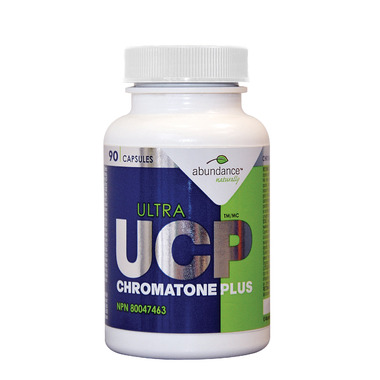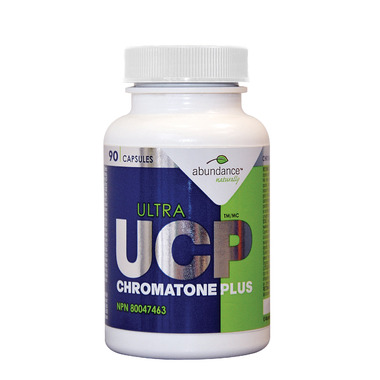 Abundance Naturally Ultra Chromatone Plus
- We're sorry, this product is no longer available!
- Shop for other products in: Fresh Starts

The journey to an ideal body weight requires healthy living, healthy eating, and a healthy attitude. As you work toward your goals, some of nature's most powerful ingredients can help you along the way. Introducing Chromatone Plus, a powerful blend of chromium and thermogenic herbs and minerals that act as a natural and effective weight loss supplement.
Ultra Chromatone Plus leverages the metabolic power of thermogenesis. Your body naturally burns calories as it uses the food you've eated, but when you consume thermogenic herbs, your body converts these same calories to heat, raising your core temperature and speeding up your metabolism. A faster metabolism adds up to more calories burned, which ultimately speeds up your weight loss.
Key Thermogenic Ingredients:
Cayenne gives the body (and your metabolism) a natural thermogenic boost that speeds up the burning of stored fat. This naturally fat-burning food increases the thermogenic reaction in your body, allowing your body to process food, and fat, faster.Capsaicin (the main compound in cayenne pepper) has been shown to increase the body's ability to burn fat through thermogenics. Cayenne also shrinks fat cells and lowers blood fat levels.
Ginger is a trusted digestive aid that can increase core body temperature and kick-start metabolic rates to burn calories more quickly.
Cassia Cinnamon is a natural thermogenic that works better on abdominal fat than anywhere else on the body, and we can all use a little help there. Research showed 1.25g to 5g of cinnamon per day can boost the body's weight-loss ability by reducing blood sugar and promoting healthier carbohydrate processing. Traditionally used for appetite loss, healthy blood glucose levels and as an antioxidant for digestive upset.
Chromium is a powerful trace mineral that both metabolizes glucose and helps convert fat, protein and carbs into energy. Known to regulate the effects of insulin on sugar, chromium is a great dietary addition for pre-diabetics or type II diabetes patients. Essential in the breakdown of proteins, carbs and fat, chromium may help promote improved muscle tone and lower cholesterol.
Key Vitamins, Minerals & Herbs:
Niacin (Vitamin B3) is involved in over 50 metabolic processes and is tasked with turning carbohydrates into energy. Niacin can also assist with a decrease in cholesterol levels, blood sugar levels and help with detoxification. Niacin also aids with fat metabolism, turning fat into energy and help with weight loss.
Siberian Ginseng provides energy and enhances physical and mental performance after periods of good health.
Peppermint is a herbal digestive aid used to treat upset stomach.
Astragalus is a Chinese Medicine super-tonic that has been found to improve the immune system.
Canoderma (Reishi Mushroom) is a traditional herbal medicine used to increase energy and provide antioxidants.
Recommended Dose:
Adults: Take 2 capsules twice daily with a meal. If you have difficulty swallowing, open the capsule.
Duration of Use:
Consult a health care practitioner for use beyond 1 month. Keep out of reach of children. If overdose or accidental ingestion occurs, call a Poison Control Center immediately. Consult a healthcare practitioner prior to use if you are breastfeeding.
Medicinal Ingredients:
Cayenne (Capsicum annuum, Fruit) ... 50mg
Chromium (Chromic chloride) ... 100 mcg
Siberian Ginseng (Eleutherococcus senticosus, Root) ... 26mg
(0.4% Eleutheroside B, 0.4% Eleutheroside E, 12:1, QCE ... 312 mg)
Vitamin B3 (Niacin) ... 1.3 mg
Cassia (Cinnamomum Aromaticum [Branch, Trunk, Stem Bark]) ...125 mg
(8:1, QCE 1000 ... mg)
Peppermint (Mentha x piperita, Leaf) ... 10 mg
(20:1, QCE ... 200 mg)
Ginger (Zingiber officinale, Root) ... 25mg
(4:1, QCE ... 100 mg)
Iodine (Iodine, Kelp-Whole) ... 5 mcg
Astragalus (Astragalus membranaceus, Root) ... 5 mg
(4:1, QCE 20mg)
Chamomile (Matricaria chamomilla, Flower ) ... 5 mg
Ganoderma (Ganoderma lucidum, Fruiting body) ... 5 mg
Non-Medicinal Ingredients:
Cellulose, Magnesium stearate, Silicon dioxide, Gelatin, Glycyrrhiza Glabra (Licorice) Root Extract, Guarana (Paullinia Cupana) Extract, Yerba Mate Extract, Maltodextrin.
Caution:
Consult a health care practitioner prior to use if you have stomach ulcers or inflammation, any type of acute infection, diabetes, anaemia, gallstones, an immune system disorder, are taking immunosuppressants or if symptoms persist or worsen.
Contra-Indications:
If pregnant, do not use this product. Do not use if you have high blood pressure or allergic to plants of the Asteraceae/Compositae/Daisy family.
Known Adverse Reactions:
Hypersensitivity (e.g. allergy) has been known to occur; in which case, discontinue use.