Adeeva Glucosamine Joint Formula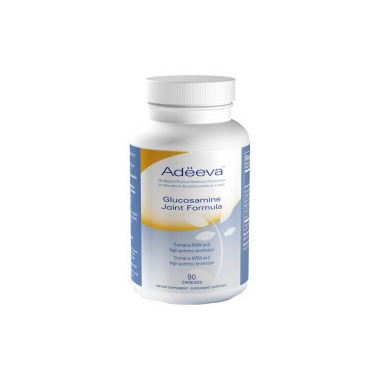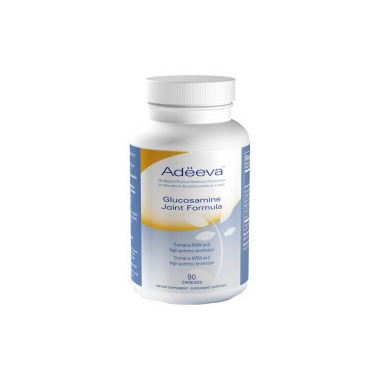 Adeeva Glucosamine Joint Formula
Contains a Purified and Stable grade of Glucosamine sulfate along with Three Natural Herbs that support Joint Health and block key steps associated with the Inflammatory Process. Much of the pain from arthritis results from inflammation in the joint. These natural agents (bromelain enzymes, MSM and quercetin) block the inflammatory process providing relief of symptoms much faster than glucosamine on its own, or glucosamine combined with chondroitin sulfate.

Dosage: Take 1 capsule 3 times daily with meals or as directed by a health care practitioner.
Active Ingredients:

Glucosamine Sulfate 1500 mgMSM (Methyl Sulfonyl Methane) 400 mg
Quercetin 300 mg
Bromelain Enzymes (2,400 GDU) 300 mg.
Non-Active Ingredients: Stearic acid (vegetable source), organic brown rice flour and gelatin.

Caution:
Pregnancy
Breast Feeding or Lactation
Kidney Failure (Renal Failure)
Received a transplant of any kind
If kidney has been removed
Kidney clearance problem
(e.g., a dialysis patient)1
Seafood or shellfish allergy
Contains no digestible plastics, wax, artificial preservatives, colours or flavours.