Antipodes Moisture Boost Minis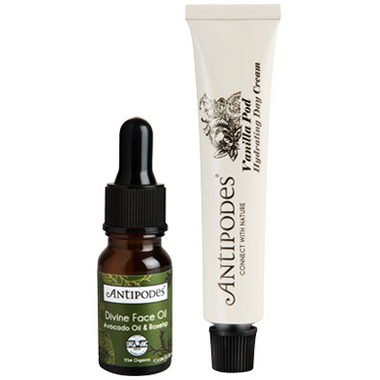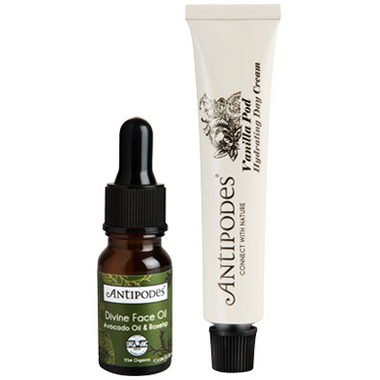 Antipodes Moisture Boost Minis
A duo of best-loved Antipodes moisturizing products now available in mini sizes will help more women discover the benefits of fresh, moisturized and hydrated skin.
Features:
Helps improve moisture in dry and parched skin
Pure plant fragrance of jasmine & sweet orange (face oil), and vanilla & mandarin (day cream)
Suited to most skin conditions, especially dry and combination
Directions:Step One:
Apply certified organic and vegetarian approved Divine Face Oil from its new mini 10ml glass bottle. Scientifically shown to stimulate Type 1 collagen in human fibroblast skin cells by up to 51%*, it features nutrient-rich avocado oil with vitamins A, B1, B2 and D as well as antioxidants to help defend skin from environmental damage.
Step Two:
Maximize hydration applying Vanilla Pod Hydrating Day Cream from its new mini 15ml aluminium tube. This light yet intensive aqueous formulation features world-famous antibacterial manuka honey Active 20+, making it a wonder cream that actually helps ward off blemishes. It also captures the anti-aging benefits of Vinanza Grape®, Antipodes revolutionary antioxidant from award-winning Marlborough sauvignon blanc grape seeds.