Baby Gourmet Organic Brown Rice Cereal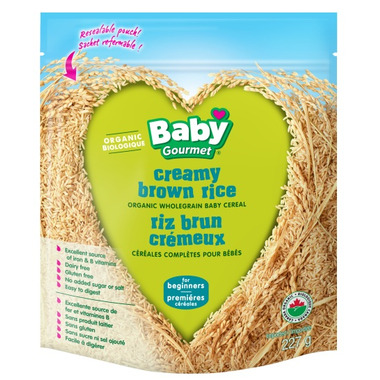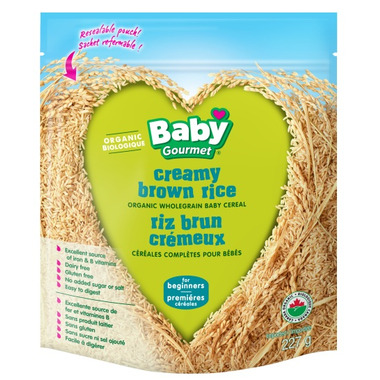 Baby Gourmet Organic Brown Rice Cereal
One of the simplest foods to start baby on is rice cereal. It is gluten free and easy to digest. Creamy Brown Rice cereal is an excellent source of iron & B vitamins. It is simply delicious.
Features:
Excellent source of iron & B vitamins
Easy to digest
No added sugar or salt
Dairy free
Gluten free
No artificial colours or flavours
BPA-free package
Enriched with niacin, riboflavin, and thiamine
Resealable pouch locks in freshness
Ingredients:
Organic brown rice flour, Electrolytic iron, Niacinamide, Riboflavin, Thiamine Mononitrate, Soy Lecithin.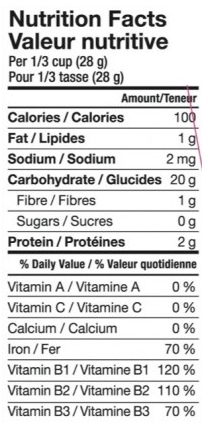 Baby Gourmet is transitioning to a new resalable pouch. During this time you may still receive the original spout packaging.