Baby Gourmet Vegetable, Beef & Barley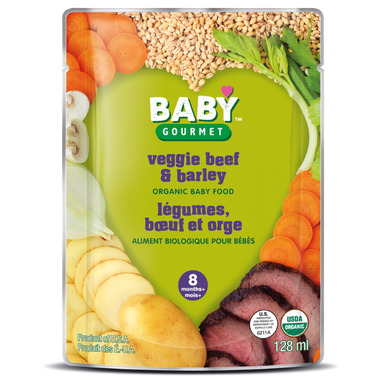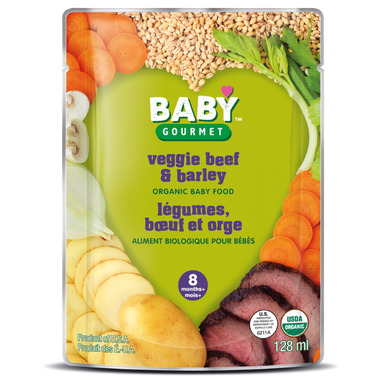 Baby Gourmet Vegetable, Beef & Barley
This is one of Jill's long-time favourites, and a trusted 'get well soon' gift. It is so easy to digest and just brimming with comforting flavours.
Features:
Organic
No Added Sugar
No Added Salt
No Artificial Ingredients
Nut-free
No Fillers
Dairy & Lactose-free
BPA-free Packaging
Ingredients:
Water, Organic Potato, Organic Carrot, Organic Ground Beef, Organic Barley, Organic Celery, Organic Onions, Organic Mushrooms, Organic Spices



Jill:
more than a year ago
The texture of this one is pretty grainy. My little guy eats almost everything we've given him, but this one makes him gag pretty bad. I understand gagging on new food and textures is expected, but I tried this one 4 times with him, a couple spoonfuls each time and end up switching to something else. Even tried mixing it with another one he likes and he still gags.
1