Baby Jogger City Mini 3W Single Crimson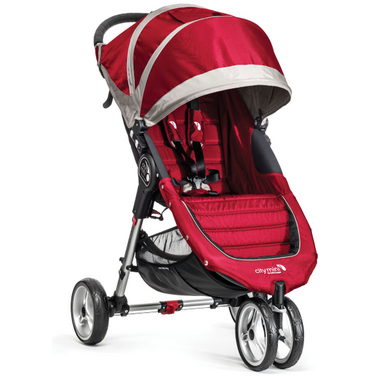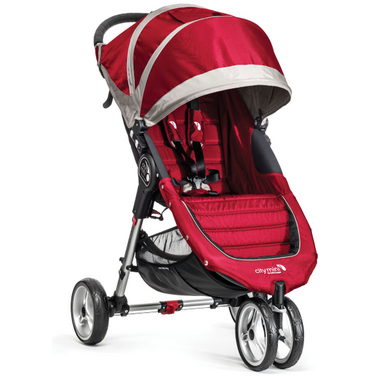 Baby Jogger City Mini 3W Single Crimson
This item is a final sale item. Returns cannot be accepted.
Running errands and getting around with your child has never been easier, thanks to the City Mini. This stroller is the essence of urban mobility: lightweight, compact and nimble. Its sleek and practical design makes it the perfect choice for traversing the urban jungle. The City Mini is not intended for jogging.
Features:
Lift a strap with one hand and the City Mini folds itself: simply and compactly. It really is as easy as it sounds. And the auto-lock will lock the fold for transportation or storage.
The seat reclines to a near flat position with vents and a retractable weather cover to make sure that your child is comfortable and safe as they watch the world go by or kick back and relax.
The UV 50+ sun canopy can open to multiple positions. It even has two peek-a-boo windows so you can keep an eye on your precious cargo.
You can set your 8" lightweight front wheel to swivel for your daily obstacle course or lock for long distance strolling. The front-wheel suspension provides a smooth ride for your little one.
The City Mini can become a travel system in a heartbeat using the Car Seat Adapter. Just choose the adapter compatible with your car seat and you've got a customized travel system for your infant. You can also add a pram to handle even the littlest of passengers. (Car Seat Adapter and Prams sold separately).
We're sorry! This item does not qualify for free samples.
Geeta:
about a year ago
This is our second City Mini. We had our first for more than 5 years and man, did we put it through its paces. This thing is amazing. We have crammed it full of groceries, taken it on 7-hour park hopping extravaganzas and it is an absolute pleasure to use.

Super light (but sturdy - it never feels cheap). Easy to fold with one hand and carry up and down stairs. Stores better than any of my friend's strollers (we live in an apartment and our stroller lives in the cramped hallway closet). Smooth ride, easily replaceable wheels (this is a huge plus when you use strollers as roughly as we do). Reasonably priced replacements too. I honestly have not one bad thing to say about the City Mini.

Well also has the best price on it, so snap yours up. You won't regret it.
Page
1