Buro-Sol Antiseptic Powder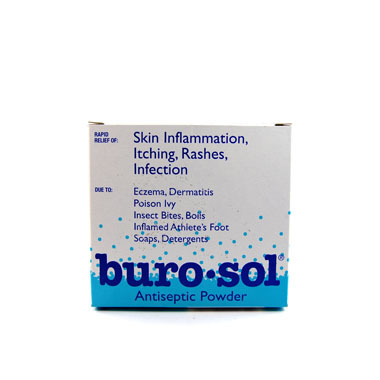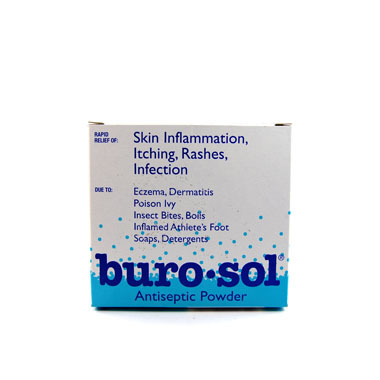 Buro-Sol Antiseptic Powder
This item is no longer being made by the supplier. Please see our Antiseptics & Ointments category for similar alternatives.

Indications/Uses: Powder mixed with water has a cooling, soothing and drying effect on wet and weeping dermatoses. Treats acute inflammation, contact dermatitis, poison ivy, insect bites, inflamed Athlete's Foot and otitis externa.
Chemical Name: aluminum acetate solution 0.35%, benzethonium chloride 0.023%.

Stephanie:
more than a year ago
I've suffered from contact dermatitis and eczema my entire life and have tried countless products including prescriptions from my Dermatologist and nothing has really worked. Two years ago my skin was the worst it had ever been and it was suggested by a family memeber I try buro sol and within 24 hours of using this product my skin had healed significally. It doesn't burn, it gives me instant relief, and within 12 hours the redness is highly reduced. Buro sol is one of those products that if they ever stopped making it I don't know what the heck I'd do. I can't recommend this product enough.
Page
1