Clorox Comfort Choice Latex Gloves
Small/Medium
1 Pair of Gloves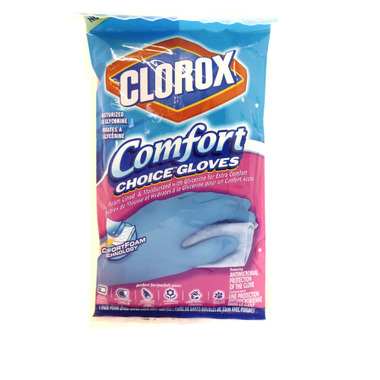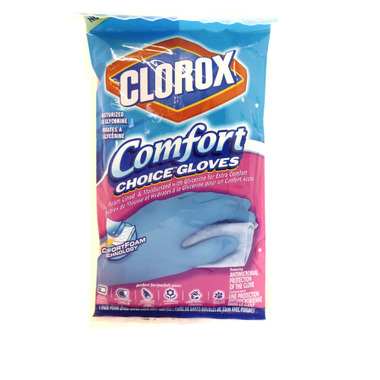 Clorox Comfort Choice Latex Gloves
Small/Medium
1 Pair of Gloves
Foam lined and moisturized with glycerine for extra comfort.
High quality durable latex
Comfort Foam Technology providing extra padding and absorbency keeping hands dry
Moisturized with glycerine helping hands stay fresh and soft

Clorox Comfort Choice gloves also feature antimicrobial protection on the outside lining of the glove to inhibit the growth of bacteria on the glove surface. The antimicrobial materials are built into the glove during the manufacturing process to provide continuous protection. continuous protection.