Coppertone Sunscreen Lotion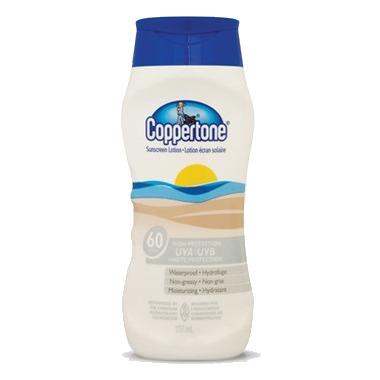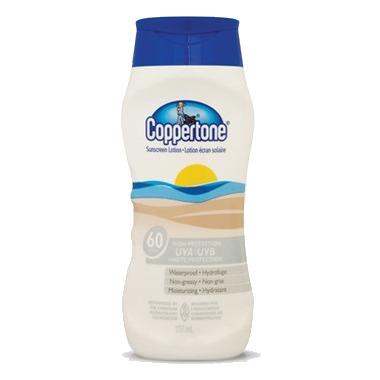 Coppertone Sunscreen Lotion
Coppertone Sunscreen Lotion SPF 60 provides broad-spectrum UVA/UVB protection.

Its special blend of moisturizers helps prevent skin dryness. Waterproof upon application, it retains SPF after 80 minutes of activity in the water or sweating. This formula is also hypoallergenic, oil free and PABA free. Dermatologist tested.

Nikki:
more than a year ago
Probably my favourite sunscreen. Not only does it provide excellent long-lasting SPF, but I can use it without negative reaction on my sensitive skin which is normally prone to breakouts. Only downfall is that it's kind of heavy and takes a while to dry before you put your makeup on over it if you use it on your face, but it's oil-free, so if you can afford to wait another 10-15 minutes in the morning, I'd recommend it for sure. Great value for the money and it's often on sale for much less than this.
Page
1