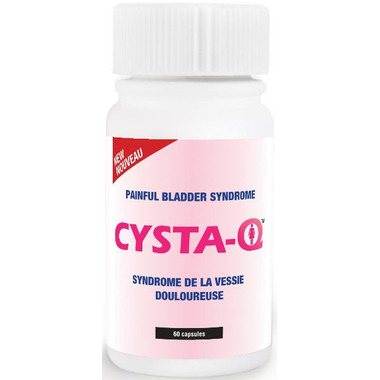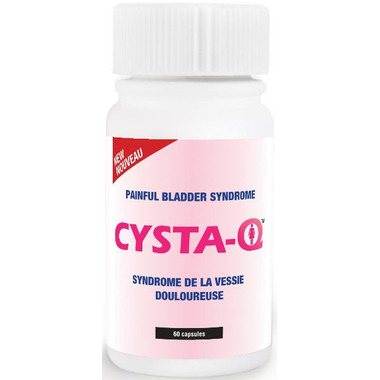 - We're sorry, this product is no longer available!
- Shop for other products in: More Herbal Formulas

Cysta-Q is a Natural Health Product clinically proven to help relieve the symptoms associated with Painful Bladder Syndrome/Interstitial Cystitis.

Cysta-Q capsules are made from a unique formulation of quercetin, bromelain, papain and cranberry fruit.
Quercetin has documented antioxidant and anti-inflammatory properties. It is commonly found in foods such as apples, tea, onions, red grapes and wine, spices, cranberries and citrus fruits.

Bromelain and papain act by enhancing the absorption of quercetin, leading to a greater efficacy. They are extracted from pineapple and papaya fruit.

Cranberry Fruit acidifies the urine and prevents bacteria from sticking to the walls of the bladder.