Douglas Laboratories Ultra Protein Plus Vanilla Flavor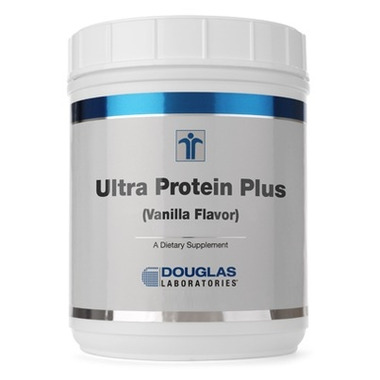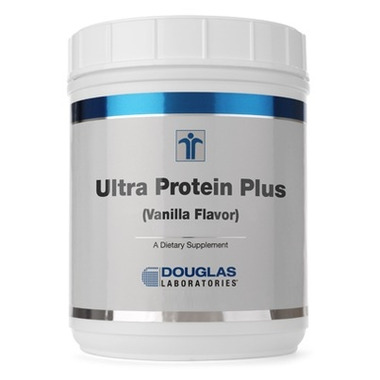 Douglas Laboratories Ultra Protein Plus Vanilla Flavor
Ultra Protein Plus powder, provided by Douglas Laboratories®, can be reconstituted into a delicious, vanilla bean flavoured, nutritionally fortified protein drink that is a rich source of all the indispensable amino acids essential to health, as well as 25% of the nutrition provided by Douglas Laboratories®' Ultra Balance III, a multivitamin/mineral natural health product.
Ultra Protein Plus's source of protein is from yellow peas, a low allergenic source that contains no genetically modified plant tissue and is pesticide, lactose and gluten free. Ultra Protein Plus beverage powder also provides a significant amount of the prebiotic fructooligosaccharide (FOS).

Indications:
Ultra Protein Plus powder is a healthful nutritional protein supplement for individuals who wish to increase their intake of protein, essential nutrients, and prebiotics in the form of a delicious beverage.
This product contains NO yeast, wheat, gluten, soy, starch, artificial coloring, artificial preservatives or genetically modified organisms (GMOs).

Suggested Usage:
As a dietary supplement, adults take one scoop daily, mixed with 8-10 ounces of water or other liquid. Blend well.