Douglas Laboratories Ultra Anti-Oxidant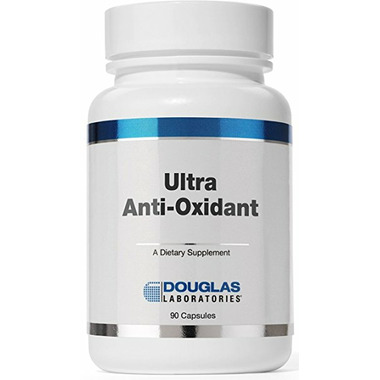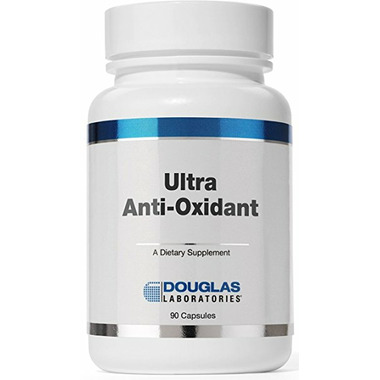 Douglas Laboratories Ultra Anti-Oxidant
Douglas Laboratories Ultra Anti-Oxidant is a potent antioxidant supplement that includes vitamins and other nutrients that effectively participate in our body's antioxidant defence systems. This is beneficial as the uncontrolled production of free radicals is thought to be a major contributing factor to many degenerative pathologies.

Vitamin E is recognized as the body's most valuable fat soluble antioxidant. It prevents the oxidation of unsaturated fatty acids by inactivating free radicals, thus stabilizing and protecting cell membranes.

Vitamin C is a potent water-soluble antioxidant nutrient that is also essential for bone metabolism and immune function. When neutralizing free radicals inactivates vitamin E, vitamin C regenerates it back to full activity.

Glutathione is a naturally occurring tripeptide and a major component of two anti-free radical enzymes – glutathione peroxidase and glutathione reductase. As such, glutathione scavenges toxic free radicals and inhibits peroxidation thereby slowing down free-radical catalyzed chain reactions. Glutathione can also reactivate (reduce) oxidized vitamin C and is dependent on selenium and B vitamins for its effectiveness. Similarly, zinc maintains the activity of the antioxidant enzyme superoxide dismutase.

N-acety-L-Cysteine is a precursor for the sulfur amino acid cysteine, which is used by cells to synthesize glutathione. Supplementation with N-acety-L-Cysteine is recognized as a safe and highly effective method of increasing intracellular glutathione stores.

Features:
Antioxidant protection

Ingredients:
Beta-carotene 2000 mcg (3,333 IU)
Vitamin C (ascorbyl palmitate, calcium ascorbate, magnesium ascorbate) 83 mg
Thiamine (thiamine mononitrate) 13 mg
Riboflavin (riboflavin-5-phosphate) 7 mg
Vitamin E (d-alpha tocopherol acetate; d-alpha tocopherol succinate) 50 IU
Niacin 4 mg
Niacinamide 3 mg
Vitamin B6 (pyridoxine hydrochloride, pyridoxal-5-phosphate) 7 mg
Pantothenic Acid (calcium pantothenate) 14 mg
Zinc (Krebs†) 5 mg
Selenium (Krebs†) 17 mcg
Inositol 17 mg
Choline (Choline bitartrate, Choline dihydrogen citrate) 12 mg
DL-Methionine 33 mg
†Krebs = Citrate, Fumarate, Malate, Glutarate and Succinate Complex.