Earth Mama Angel Baby Monthly Comfort Tea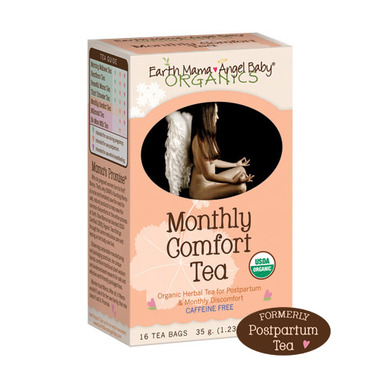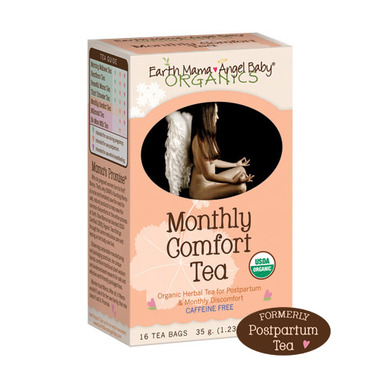 Earth Mama Angel Baby Monthly Comfort Tea
Formerly known as Postpartum Tea, Monthly Comfort Tea is a calming, soothing, USDA Certified 100% Organic & Certified Kosher blend created to jumpstart recovery immediately after childbirth, and also for "that time of the month" when hormones are raging and your uterus and you could use some extra care!

Formulated especially for women, with a cinnamon delicious combination of nutrient rich, 100% organic herbs, Monthly Comfort Tea blends astringent Lady's Mantle with balancing lemon balm, mineral rich nettles and alfalfa, and rejuvenating ginger to help ease cramping. Monthly Comfort Tea is a natural for our menstruating mates and premenopausal pals, and perfect for recuperating postpartum mamas.

All Earth Mama Angel Baby teas now come in easy to brew tea bags! And there's even more good news: the tea bags are biodegradable, the tea overwrap is compostable and the 100% recycled and recyclable cartons were produced using wind energy. Steep, sip and enjoy, mama!