Eden Organic Canned Pinto Beans
Unseasoned, No Salt Added
398 mL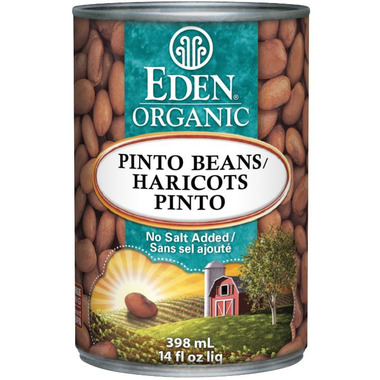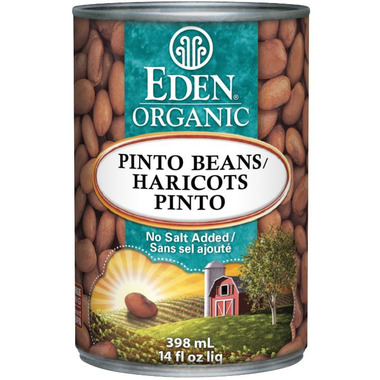 Eden Organic Canned Pinto Beans
Unseasoned, No Salt Added
398 mL
USA small farm organically grown Pinto Beans, soaked overnight and expertly cooked at Eden's certified organic and circle k kosher cannery. The all purpose bean, perfect for Mexican food. Promotes Cardiovascular Health. High in potassium and an excellent source of dietary fiber, low fat and very low sodium with no salt added. Packed in bisphenol-A free cans.
Ingredients:
Organic Pinto Beans, Water, Kombu Seaweed




Sophie:
a few months ago
I was reading Dr. Gundry's newest book : "The Plant Paradox" and although he does not recommend eating lectin rich beans, he does state that for phase 2 of the program the beans should be pressure cooked. He recommends the Eden Organic beans as "safe" on his diet plan because of this fact and the PBA-free cans.
Maggie:
more than a year ago
Love organic pinto beans, great on a salad or in a burrito. I buy Eden only because their tins are bisphenol-A free. If you have the time, try making your own from dried pinto beans. The texture and flavour are a little nicer. But for fast food, Eden pinto beans are great.
Page
1