Gaiam Toning Ball Workout Kit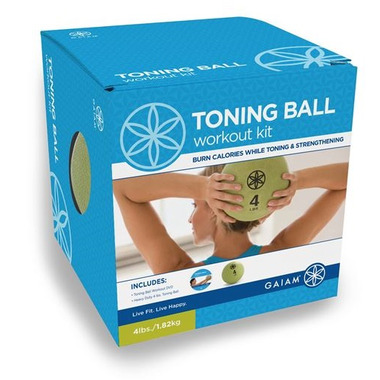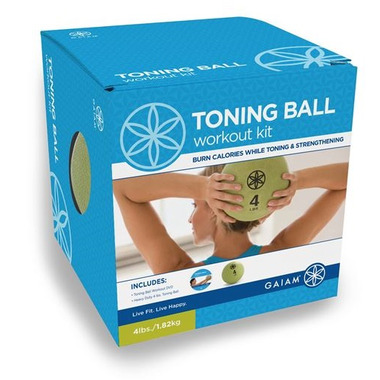 Gaiam Toning Ball Workout Kit
Improve your strength, power, balance, agility and coordination with the Toning Ball Workout Kit! The 35-minute toning ball workout features drills and intervals using the 4-lb. medicine ball to mimic everyday body movements. Rather than isolating individual muscles, the Toning Ball workout integrates several muscle groups simultaneously for the greatest possible benefit. After the solo routine, grab a partner and double your workout! China. The 35-minute bonus partner's workout is included on the DVD.
Toning Ball Workout Kit includes: 4 lb (1.82 kg) Toning Ball, Instructional Toning Ball DVD (focused segments for multiple muscle groups and a 10 minute abs routine, as well as the bonus partners workout). Benefits: Tone, sculpt and chisel your shoulders, arms, thighs and abs, Improve core strength, agility and balance, Designed for all skill levels.
Swedish-born Tanja has a Master's Degree in fitness and dozens of certifications. Now based in sunny L.A., Tanja trains some of Hollywood's biggest names (Uma Thurman, Jennifer Garner) and was recently named one of "The 100 Best Trainers in America" by Men's Journal. Tanja believes that working out should always be FUN.