Green Foods Organic Chlorella Powder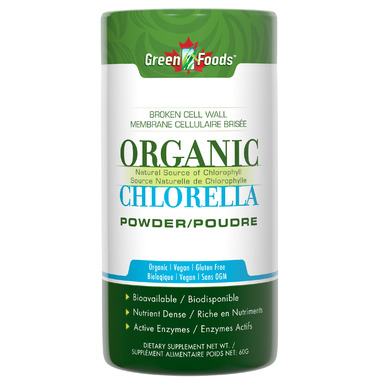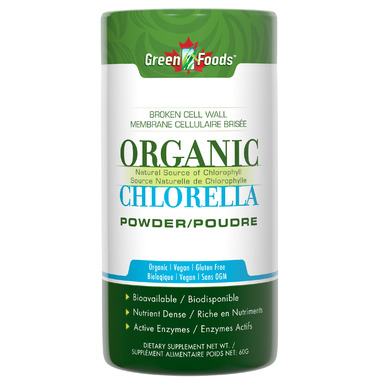 Green Foods Organic Chlorella Powder
Organic Chorella is one of the most nutrient dense, 100% natural supplements.
Benefits:
Effective Detoxification: Chlorophyll helps to cleanse the body of unwanted heavy metals
Nutrient Dense: High concentration of chlorophyll, proteins, carotenoids, minerals, essential fatty acids, B and C vitamins
Powerful digestive enzymes strengthen our digestion system
Powerful immunity boosting antioxidants: One serving is equal to 62% of your daily requirement of vitamin A (beta carotene) and 130% of vitamin C
Protein dense: Higher concentration and more easily digested than animal derived proteins
Suggested Use:
Take 3 grams (1 teaspoon) daily. Mix with water, fruit juice, or vegetable juice, or sprinkle on top of food. For those that may have sensitive digestive systems, start at a smaller dose and gradually increase over time.
Ingredients:
Organic Chlorella.
Does Not Contain:
Added sugar, salt, colorings, binders, additives, or fillers and is free of animal products, gluten, soy, wheat, yeast, and genetically modified organisms (GMO).
Note:
If you are pregnant or lactating, consult your physician before using this product. Keep out of reach of children.
Warning:
Accidental overdose of iron-containing products is a leading cause of fatal poisoning in children.