Healthy Times Vanilla Arrowroot Cookies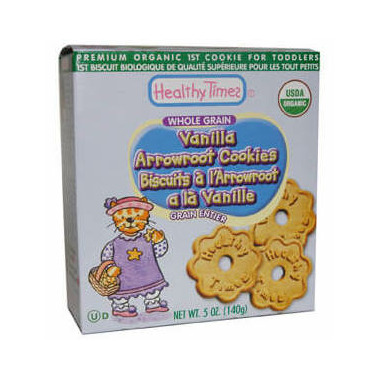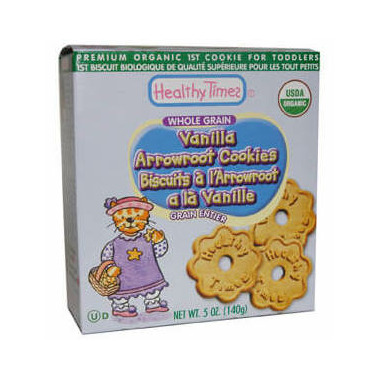 Healthy Times Vanilla Arrowroot Cookies
Premium Organic Arrowroot Cookies are made with a unique blend of organic ingredients for growing toddlers. They are a good source of calcium, iron and zinc for healthy growth and development. The smooth texture, special shape and delicious taste make Healthy Times Premium Organic Arrowroot Cookies the perfect snack for your child's first cookie.

Features:

Dairy Free
Organic
Delicious taste and texture your toddler will love
Special size and shape for little fingers

Ingredients: Organic Whole Wheat Flour, Organic Evaporated Unrefined Cane Juice, Organic Cold Pressed Safflower Oil and/or Organic Sunflower Oil, Organic Unsulphured Molasses, Arrowroot Flour, Natural Vanilla Flavor, Baking Soda.