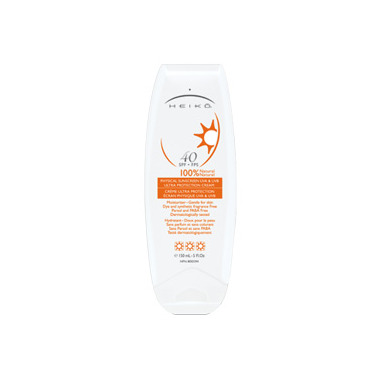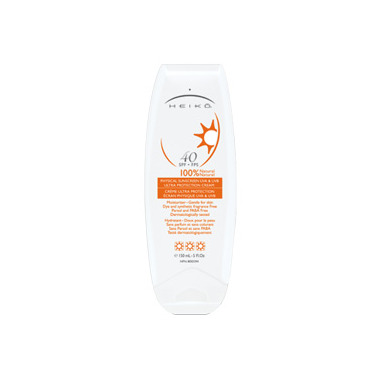 - We're sorry, this product is no longer available!
- Shop for other products in: Body Care Sunscreen

We encounter UVA and UVB rays every day whether it is sunny or cloudy. UV rays damage skin cells and can cause aging effect from over-exposure to the sun. We need to protect ourselvees from UVA and UVB rays...not just filter them out but physically block them. Heiko, the first chemical-free sunscreen provides this essential protection for children and adults.

No chemicals, parabens, PABA, parsol, panthenol, alcohol, nut oil, synthetic fragrance or dye.

Effective immedietely upon application. Most sunscreens require you to wait before they are effective.

Physically blocks UVA and UVB rays...and we need to protect ourselves from both rays.

Natural olive and sunflower oil provide moisturizing and water-resistant benefits.

Natural lavender helps to repel insects.

Developed and manufactured in Canada. Packaged in recyclable bottles.

We care about what you put on your skin--you should too. And that goes for the environment, our formula is biodegradable and is not toxic to fish, sea creatures, coral, lakes or oceans.