Himalaya Herbal Healthcare Guggul
Cholesterol Support
60 Vegetarian Capsules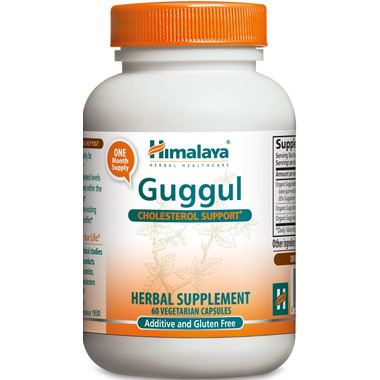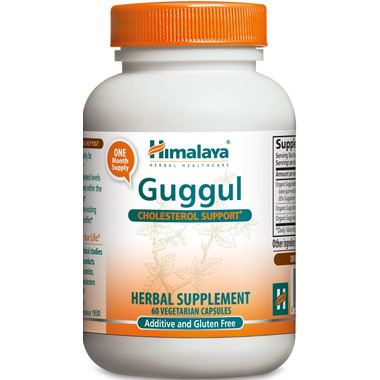 Himalaya Herbal Healthcare Guggul
Cholesterol Support
60 Vegetarian Capsules
Himalaya Herbal Healthcare Guggul is a herbal supplement for cholesterol support.
Indications:
Hyperlipidemia (increased cholesterol level in the blood)

Arthritis

Atherosclerosis (clogging or hardening of blood vessels)

Weight management
Each capsule contains 250mg extract of Shuddha Guggulu
L:
more than a year ago
After reading and studying the Prime I incorporated Guggul into my program and found it to be a gentle yet very effective detoxifier for my body. It is an excellent indicator of how hard certain foods in your diet may be on your body to digest. You quickly get the message with Guggul.
Page
1