Hyland's Calcarea Phos. 30C Single Remedy
Teething & Sour Stomach
160 Pellets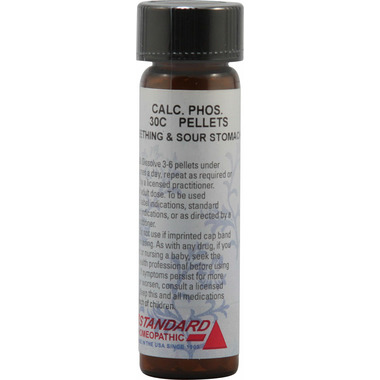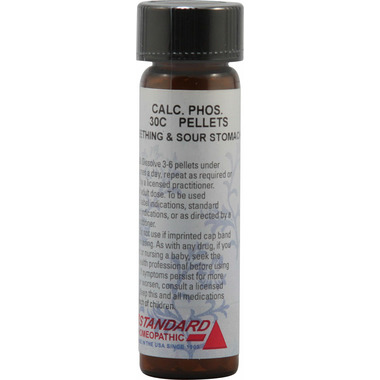 Hyland's Calcarea Phos. 30C Single Remedy
Teething & Sour Stomach
160 Pellets
Standard Homeopathic Calcarea Phos. 30C Single Remedy aids normal growth and development, restores tone and strength, aids digestion and aids with bone and teeth formation.

Benefits:

For body Parts: Bones, Muscles, Nerves,Connective Tissues, Teeth.
For Symptoms: Imperfect circulation, bone, weakness,rickets.
Ingredients:
Phosphate of Lime
Directions:
Dissolve 3-6 pellets under tongue 3-4 times a day, repeat as required or directed by a licensed practitioner. Children-Half of adult dose. To be used according to label indications, standard homeopathic indications, or as directed by a licensed practitioner.

Louisa:
more than a year ago
When my 1 year old is teething this is the only thing my 1 year old will actually willingly use. I let her shake the bottle while she takes them and soon she feels better cause these little pellets work to ease her teething pain which makes both of us happy. Defintly recommend this for teething children and babies, love that its safe too!
1