Hyland's Calcarea Phos. 30C Single Remedy
Teething & Sour Stomach
160 Pellets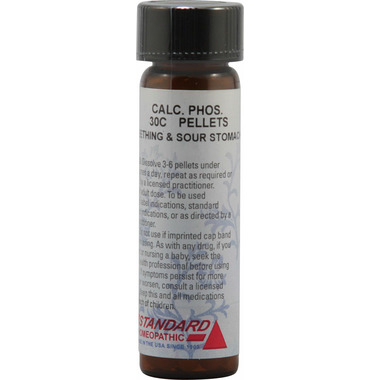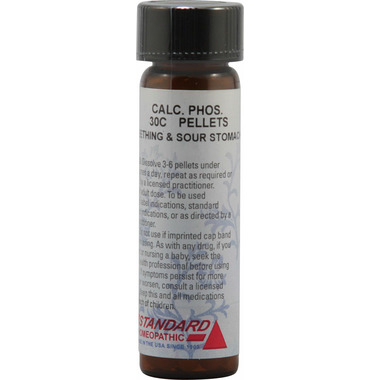 Hyland's Calcarea Phos. 30C Single Remedy
Teething & Sour Stomach
160 Pellets
Standard Homeopathic Calcarea Phos. 30C Single Remedy aids normal growth and development, restores tone and strength, aids digestion and aids with bone and teeth formation.

Benefits:

For body Parts: Bones, Muscles, Nerves,Connective Tissues, Teeth.
For Symptoms: Imperfect circulation, bone, weakness,rickets.
Ingredients:
Phosphate of Lime
Directions:
Dissolve 3-6 pellets under tongue 3-4 times a day, repeat as required or directed by a licensed practitioner. Children-Half of adult dose. To be used according to label indications, standard homeopathic indications, or as directed by a licensed practitioner.