Hypafix
Hypafix Low Allergy Dressing Retention Sheet Large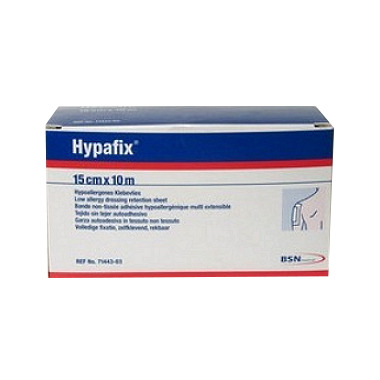 Hypafix
Hypafix Low Allergy Dressing Retention Sheet Large
Description
Hypafix provides dressing retention without restricting the patients mobility. The good air and moisture permeability lets the skin breathe and prevents macerations. Wide area fixation of the wound dressing reduces the risk of contamination. It is skin friendly, has a split liner for easy removal of release paper and square frame printing on the release paper produces a quideline for cutting. Particularly useful for dressing retention of large post-operative wound dressings, gauze and absorbent compresses.
Size: 15 cm x 10 m
Shipping & Returns
Unfortunately, due to the nature of this item, we cannot accept any returns.
We are only able to ship this item to Canadian customers.
Click here for more information