Jamieson Multi Vitamin and Mineral Supplement for Kids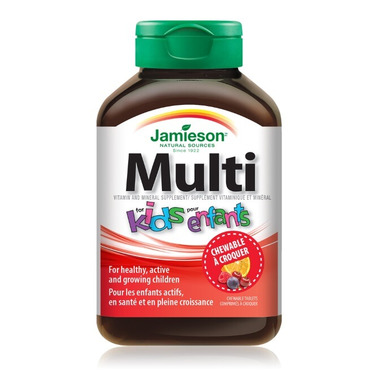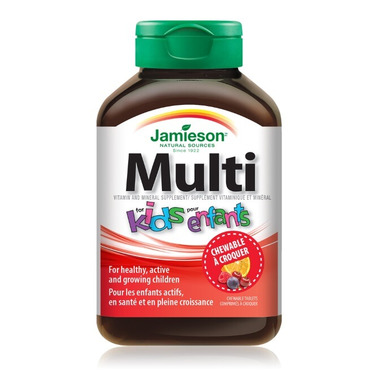 Jamieson Multi Vitamin and Mineral Supplement for Kids
Jamieson Multi Vitamin and Mineral Supplement for Kids contains 100% or more of your daily required vitamins in 1 tablet! The multivitamin is formulated in accordance with Health Canada's Recommended Dietary Allowance (RDA) guidelines for daily nutrient and vitamin intake.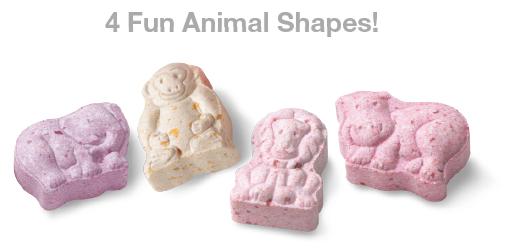 Directions
– Children 3 – 13 years: Chew 1 tablet daily with a meal. Adolescents 14 – 18 years: Chew 2 tablets daily with a meal. Take a few hours before or after taking other medications. Store between 15ºC and 25ºC, away from children.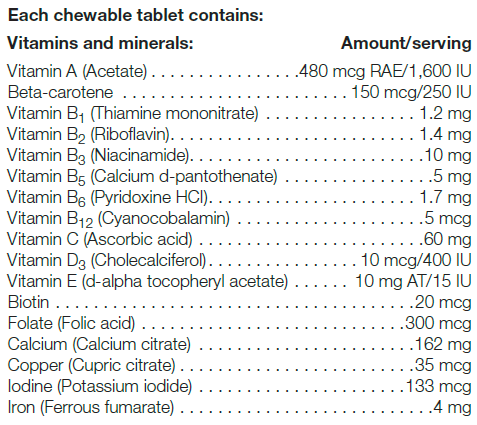 Also contains:
Dextrose, sorbitol, natural flavours (orange, grape, cherry, raspberry and morello cherry), vegetable stearic acid, citric acid, vegetable magnesium stearate, silica, sucralose, natural colours (carmine, purple carmine), natural flavours (tomato, carrot, orange, cranberry), citrus extract.
WARNING:
This product contains enough drug (iron) to seriously harm a child. Keep out of reach of children.
NO aspartame, salt (NaCl), gluten, lactose or artificial flavours.