JOCO Glass Reusable Coffee Cup in Strawberry Pink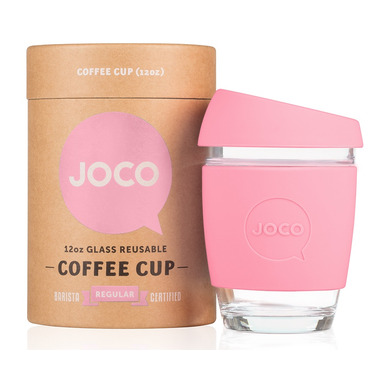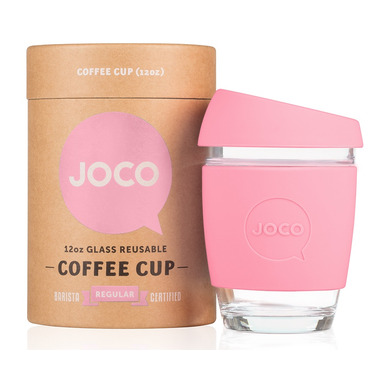 JOCO Glass Reusable Coffee Cup in Strawberry Pink
Made from strong borosilicate glass, the JOCO cup is a ridiculously stylish sturdy and smart solution to enjoying your everyday cuppa, without beating up your taste buds or mother nature. Every JOCO glass cup is microwave safe, BPA free and modeled after standard disposable coffee cup sizes, making them your barista's and the environment's new best friend.
Features:
Made From Glass
Anti-Splash Lid
Thermal Silicone Sleeve
Standard Barista Sizing
Dishwasher & Microwave Safe
Freezer Safe
BPA Free & Food Safe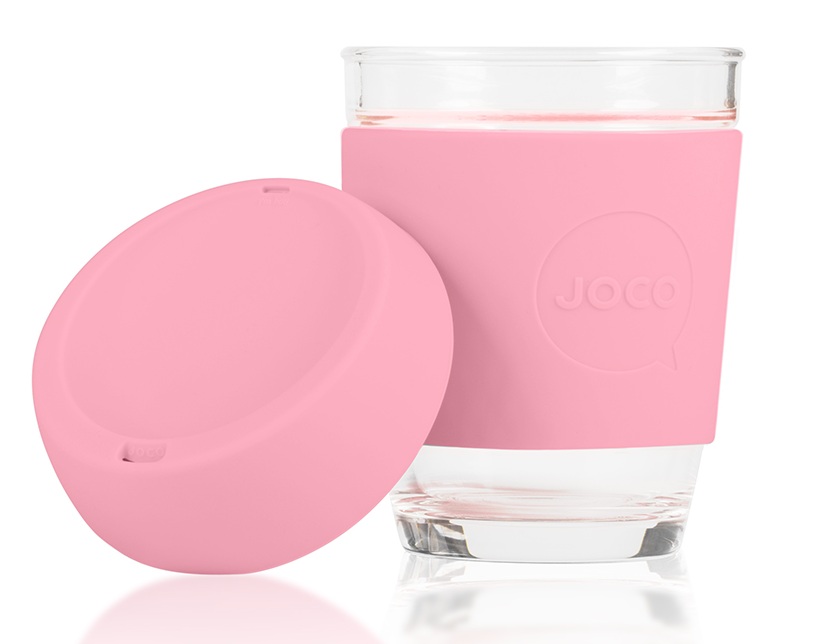 Stefanie:
a few months ago
Awesome little cup! I have used it every morning since I bought it. I love the design an the color is really cute too. It fits perfectly in my office esspresso machine and never leaks. Its really easy to clean and it doesn't smell like the previous cup you made.
The only downside to this cup is that it doesnt hold heat very well. Within 15 minutes my piping hot coffee turned ice cold.
Overall, I would definitely purchase it again in a different colour
Dix:
a few months ago
Really love these glasses. You can heat them in the microwave and the silicon means that they don't get so hot you can't hold onto them. The lid fits well and I've never had a problem with it and this is the second glass I've bought. Love the bright colors. Clean up easily and because they're not plastic there is no staining.
Lauren:
more than a year ago
I really want to give this cup five stars but it just didn't live up to my expectations. I love the colour and size, and the design is really cute (it's received many compliments!). The silicone lid is comfortable and while the spout is splash-proof, the hole on the opposite side is not. What really disappointed me however, was how quickly beverages cool down in this cup. Maybe double walled glass would be more effective??
Page
1