J.R. Watkins Great Outdoors Family Defense Insect Repellent Spray
Outdoor Fresh Fragrance
200 mL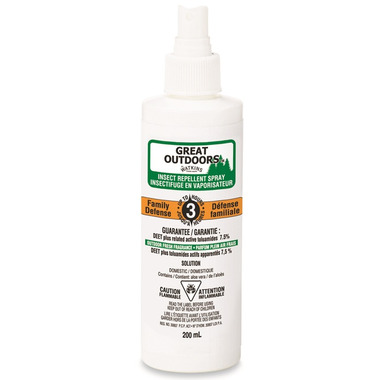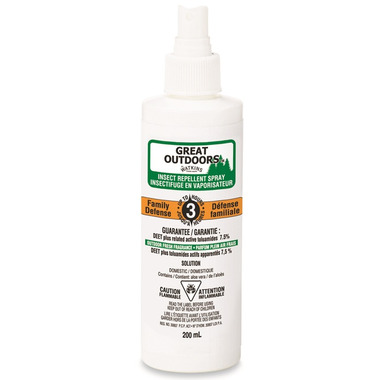 J.R. Watkins Great Outdoors Family Defense Insect Repellent Spray
Outdoor Fresh Fragrance
200 mL
J.R. Watkins Great Outdoors Family Defense Insect Repellent works to repel bugs for up to 3 hours, on skin. Works great for keep away black flies, biting midges, deer flies, stable flies, ticks and chiggers.
DEET Plus Related Active Toluamides:
7.5%
Directions:
Apply sparingly not under clothing and only when necessary. Reapply after 3 hours if needed. Hold container upright and spray clothing and exposed skin, except face. To apply to face: Spray hands and apply avoiding eyes and mouth. Do not spray in enclosed spaces.
P.C.P 30807