Kraft Jet-Puffed White Miniature Marshmallows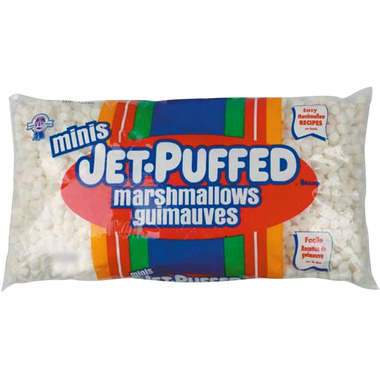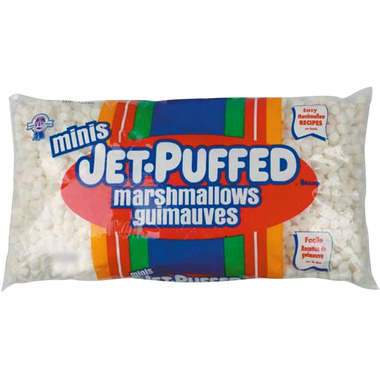 Kraft Jet-Puffed White Miniature Marshmallows
Since 1960, Kraft Jet-Puffed Marshmallows have been a part of the Canadian family experience!

When toasting marshmallows over a campfire, or warming frosty fingers on a steaming cup of cocoa topped with mini marshmallows, Kraft Jet-Puffed Marshmallows can make your memories just a little bit sweeter!

Soft, sweet and delicious, Kraft Jet-Puffed vanilla and flavoured marshmallows are a fat-free treat for snacking and perfect for baking! They are also free of cholesterol, saturated and trans fats!

Ingredients: Corn Syrup, Sugar, Modified Corn Starch, Dextrose, Water, Gelatin, Artificial Flavor, Tetrasodium Pyrophosphate (Whipping Aid), Artificial Colour (Blue 1).