Listerine Ultraclean Anti-Cavity Mouthwash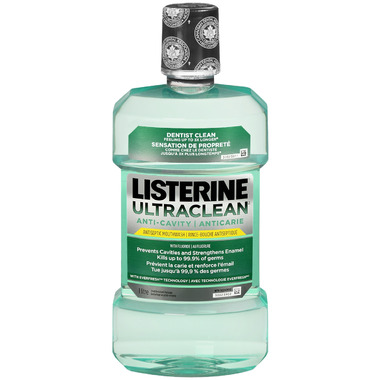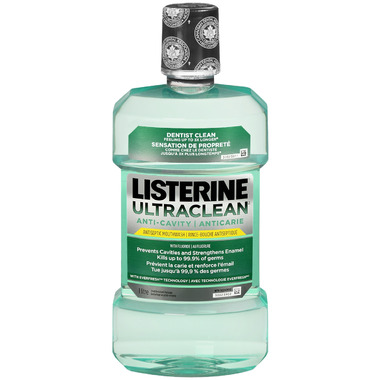 Listerine Ultraclean Anti-Cavity Mouthwash
With Listerine Utraclean Anti-Cavity Mouthwash you too can hear your dentist declare "no cavities!" Recognized for preventing cavities, you can feel confident in your mouthwash and your smile! Killing 99.9% of germs in your mouth and preventing and reducing plaque and gingivitis, Listerine Ultraclean Anti-Cavity Mouthwash is an easy way to keep your mouth clean, your confidence high, and your dentist happy.
Features:
Clean, fresh taste
Kills 99.9% of germs
Prevents and reduces plaque and gingivitis
Always follow the label on this product! Do not swallow or ingest this product.