Maple Leaf Travel Carry-On Toiletry Bottles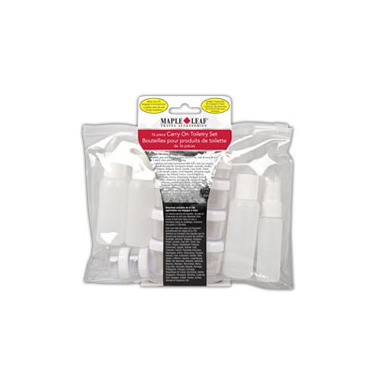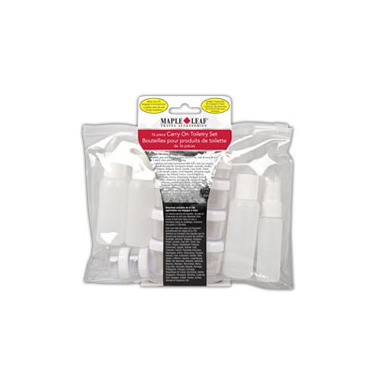 Maple Leaf Travel Carry-On Toiletry Bottles
Engineered for packing convenience. Downsize your full size toiletries to a convenient, TSA-approved carry-on pack. Bag, bottles and jars are all size to meet current TSA carry-on guidelines.

Emma:
more than a year ago
As another reviewer mentioned, the plastic (the bag and the bottles) feels kind of flimsy...like it won't last long. But for the price, it's decent quality. I'm using the bigger bottles to carry toiletries in my gym bag. I don't know what use the tiny jars could be for...perhaps to carry pills? I like how the plastic bag is TSA approved...don't have to worry whether it meets their requirements.
Jo:
more than a year ago
This item is a little cheaper quality then I expected. The plastic bag is fragile, and you feel like you are going to break the seal every time you close it. the bottle also don't feel like there is a tight seal. But it survived my trip, so all in all, it scored some points.
Page
1