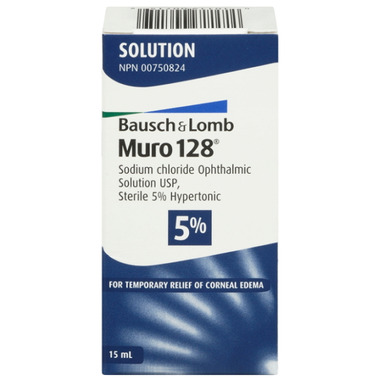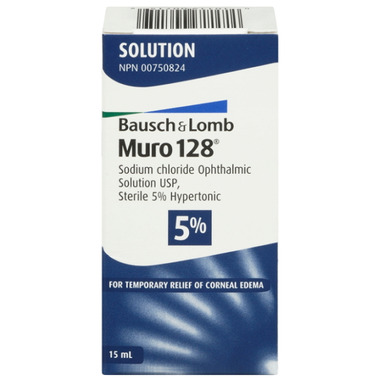 Muro 128 Eye Drops are used for the temporary relief of corneal edema. 5% hypertonic sodium chloride.
Dosage: 5 %

Pherae:
more than a year ago
This product is great; I am lactose intolerant due to infancy tetanus complications (I did get a tetatnus booster shot needed every 10 years recently last year). As a consequence of my dairy allergies I get rashes on my eyelid from dairy; this eye-drop has eased my bumpy clear eyelid styes and the subsequent corneal build-up on my pupil greatly and has given me better visual acuity and relief from eye-strain. It stings a little but it works well. The price on well.ca is competitive and accessible. Thank you so much!
1