Nair Cire Divine Microwave Resin Wax with Moroccan Argan Oil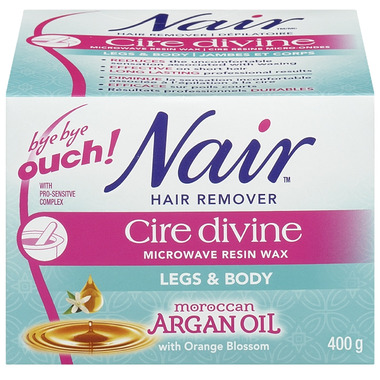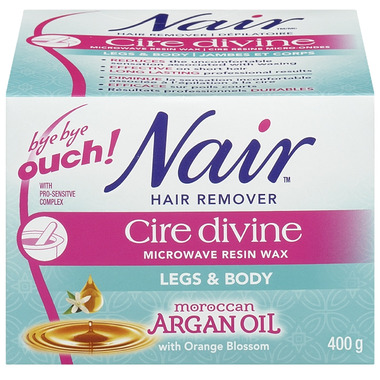 Nair Cire Divine Microwave Resin Wax with Moroccan Argan Oil
Nair Cire Divine Microwave Resin Wax with Moroccan Argan Oil means 'bye bye ouch!' and it's safe for even your extra sensitive areas.

This Nair wax sticks to the hair instead of your skin so it less painful than normal waxing. It works on hairs as short as 2 mm with lasting results up to 4 weeks.

Dermatologist-tested and paraben-free.

kaylee:
more than a year ago
I found this worked well. I believe it did hurt less than other waxes (used it around my bikini region). Definitely will repurchase.

The only downside is I find the wax is thinner in consistency so it drips a lot and when one goes to pull the wax off, it occasionally breaks in pieces. I believe that is caused by not applying a thick enough strip but anyway, quite pleased with this wax.
Page
1