Natural Calm Magnesium Citrate Powder Single Serve Packs
Raspberry-Lemon Flavour
30 Packets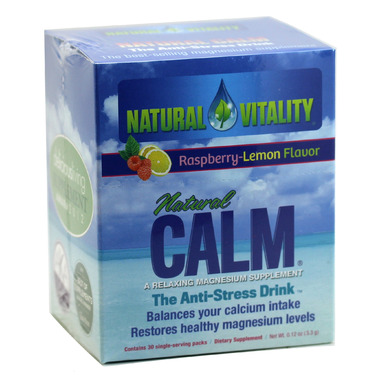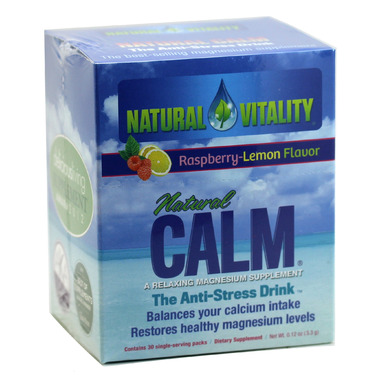 Natural Calm Magnesium Citrate Powder Single Serve Packs
Raspberry-Lemon Flavour
30 Packets
- We're sorry, this product is no longer available!
- Shop for other products in: Magnesium

The Anti-Stress Drink!
Travel can make small sleep problems bigger. Crossing time zones, sleeping in unfamiliar beds with unfamiliar noises and surroundings increases the challenge of a good night's sleep – likely when you need it most! Whether it's business or vacation, you want to feel your best and make the most of your trip.

That's why Natural Calm needs to go on the road with you! Natural Calm Canada offers convenient single serve packets so that you'll never be without!

Natural Calm Canada's magnesium citrate powder features a proprietary process that provides the most absorbable, effective, fast-acting magnesium available anywhere. The 100% water-soluble magnesium citrate becomes ionic when dissolved in very hot water and can relieve many symptoms associated with magnesium deficiency quickly and effectively.

Features:

Balances calcium intake
Restores healthy magnesium levels
Helps your muscles and nerves function properly
Keeps your heart rhythm steady
Supports a healthy immune system

Directions for Use: Pour about ½ cup slightly cooled boiling water, or very hot water into a cup or glass. Add powder, let fizz, stir. Try adding it to your favourite hot or cold beverage, or enjoy it like a cup of tea.

Ingredients: Magnesium Carbonate.

Non-medicinal Ingredients: Citric Acid, Organic Stevia.

Mechanism of Action: The citric acid combines with magnesium carbonate to create magnesium citrate, the most absorbable form of magnesium available.

Nutrient Value (per packet): 205mg of magnesium

Recommended Dose to prevent Magnesium Deficiency:
Men: 2 teaspoons in very hot water provides 100% of the daily requirement of 420 grams
Women: 2 teaspoons in very hot water provides 120% of the daily requirement of 320 grams